When it comes to the Internet, the buzzword these days seems to be 'Cloud Computing.' There has been so much written on the advantages and disadvantages of working in the Cloud that most people are simply tired of hearing it. Yes, it has been well established that it is by far cheaper, at least initially, to work in the Cloud as opposed to buying and maintaining a mainframe, but that isn't all there is to it and now along comes a realtor trying to sell you a home in the Cloud but you have to choose which 'floor' you want to live on.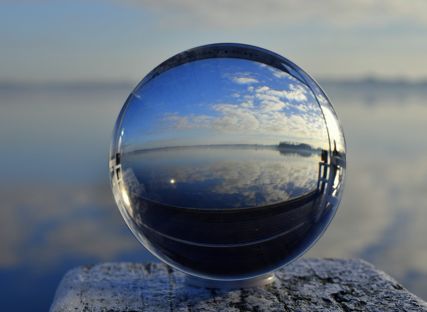 As a web developer, this really matters because you first need to understand that the cloud itself is comprised of more than just those three layers, or modalities as they are sometimes referred to. The Cloud is also comprised of a large assortment of hardware and so the Cloud is more than just some virtual reality in cyberspace. It's a physical presence as well as a virtual presence. If you are a web developer, here's why it's vital to understand the difference and why both are equally important.
The Physical Server
As mentioned above, the physical server is all the hardware necessary to run a virtual Cloud server, what would commonly be referred to as networking hardware. This consists of such things as:
Gateways
Switches
Routers
Repeaters
Hubs
And so much more. These are important to web developers because the level of service you are able to provide is directly proportionate to the quality of this equipment. If the hosting service uses substandard products, there are chances that the server will have an inordinate amount of down time. If you are going to be designing, building and maintaining websites for clients, you do not want to utilize a hosting service or resell hosting services that are continually going down.
Which Level in the Cloud Best Suits You?
Now then, the next thing you really need to think about as a web developer is where you want to live and work in the Cloud. There are actually three main levels upon which to build your enterprise but the main choice is between IaaS and PaaS which simply means the difference between Infrastructure as a Service and Platform as a Service. A quick rule of thumb here would be what level of development are you going to undertake? If you are also going to be developing apps, gadgets and widgets, for example, you'd probably want to live on the mid-level in the PaaS realm that is perfect for developers. If you are simply going to use basic web development tools and apps that have already been designed and developed, working on the IaaS level is perfect because it has all the software and applications you need to build great web pages. You won't get by well, however, if you are also developing apps because you have more flexibility using Platform as a Service.
So you see, being a web developer means that you need to focus on both the physical aspects of hosting as well as the virtual layers of the Cloud. Choose which is best for you as the developer and which will offer the services you need to better serve your clients. Both the physical (hardware) server and the virtual platforms are equally important to your gig. Check them both out before contracting a service.