Like any other written correspondence, email marketing is all about content, and when you are pitching to a potential buyer, a critical balance needs to be achieved between giving away content and selling. Too much content with little focus on calls to action is a common mistake, while pushing the hard sell with little content has the same result, which is low conversion. If you would like your email marketing to stand out, here are some useful tips to bear in mind.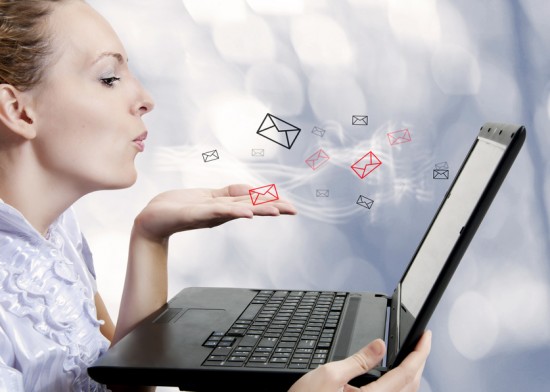 Nail that Subject Line – Critical if you want your reader to open the email, the subject line must inform the reader of what to expect, and by using actionable verbs like "download", "ask", or "save" will generate adequate interest to take it to the next level, which is, of course, opening the email. You need to make it very clear to the user exactly what they can do with the information if they open the email. If you are in any doubt as to the importance of a good subject line, there are several references online which may help you.
Create an Email Signature – There are websites that offer free email signature design, and this can really make a difference to your campaign. Use standard fonts, as they are generally easier to read and with your company colours and possible logos inserted, a personalised signature definitely adds weight to the email.
Deliver What You Promise – The subject line is the attraction, but if the content doesn't deliver, the user will make a mental note, and the next one you send out will not be opened. The main body of the email is obviously critical, and it should deliver what the subject line promises, whether it be an attractive offer or a chance to make a saving on a regular purchase, and if you always ensure that the subject line and the content go together, your open rates should steadily increase.
Second Person Writing – By using "you" and "your", the email is aimed at the reader, and this is part of the necessary personalisation that makes people take action. "We", or "I" implies a less direct approach, almost as if the email was written with anyone in mind, whereas, "you" is directly aimed at the reader, who happens to be a person. There is a great blog about how to improve email content on the HubSpot website, and it explores many possibilities, some of which might be suitable for your marketing campaign.
Talk About Benefits – Features are fine, but the consumer is more interested in what they will get from such a feature. As an example, one could use the term "self-cleaning", which leads the consumer to think about what that means, whereas, "No more cleaning" directly tells the user about the benefit, rather than the feature.
If, like many other companies, your email marketing is not so productive, the above advice should change all that, and if you really want to be sure you are on the right track, talk to a digital marketing agency or outreach service, and let them take a look at what you are doing. If they have nothing to add, that would be surprising, and with their expertise, your open rates will improve steadily. There is no substitute for quality content, and with that in mind, spend some time making sure that what you do send is up to scratch.