Some people may still think that controlling your home using a smartphone sounds like something from a science fiction movie. The truth is that with the right technology and mobile apps you can control aspects of your home life, such as security, lighting, appliances and home theater systems, using just a smartphone. You may be surprised at just how much you can do using smart technology.
We are going to take a look at some of the devices and apps that are available which can help you turn your home into a smart home. If you have yet to fully embrace the smart age then maybe it's time to take a proper look at exactly what is on offer.
Nest Outdoor Cam
If you have yet to hear about Nest, it is a company that is dedicated to the automation of the home so that it is a safe and comfortable place to live. One of the latest automation gadgets from Nest is the Nest Outdoor Cam which is about to come on the market. It joins the company's indoor cam which has already been in existence for two years.
The camera runs on the main electricity supply to your home so it records 24/7; you will not miss any vital footage. If the camera identifies any suspicious noises it immediately sends a message or email to your smart phone or tablet to make you aware. This is a major advancement in home security for a connected home.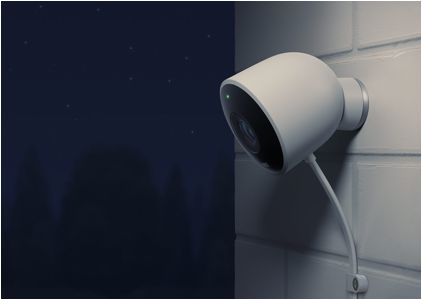 PlantLink
When people think of the connected home they tend to think of major items such as security systems or home theater systems; but what about the more mundane aspects of everyday life, such as watering the plants. It's a job that has to be done, and often when you are not around to do it yourself. PlantLink helps you with this.
A sensor in the soil recognizes when your plants need a drink. You then get an email or text sent to your mobile device and you can take responsibility for ensuring the plant is watered. If you are not about to do the job yourself you can use the PlantLink valve which attaches to a spigot or the end of a hose. Doing this enables you to automate the watering process using your smartphone. It's a connected way to execute a much needed everyday task.
Wink
Wink is a mobile app that helps you bring all of your connected devices together and control them from one place. The whole idea of a smart home is that you have control and Wink brings everything together. You can even use Wink Relay to create a central control panel while you are in your home. It's an alternative to your smartphone and uses the Wink app technology to give you complete device control.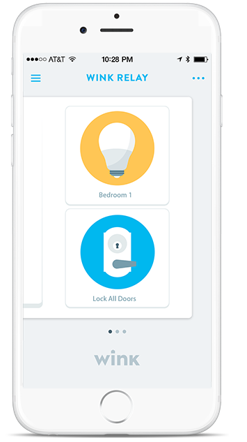 You can see the benefit of controlling your home with connected technology and companies such as Mattera Design can help you create a smart home that is a desirable and easy to manage place to live.