Lighting Effects, Keys and UIX
In this video, I show you how the lighting effect works and I also show you how the Macro Keys work.  I go over the UIX software as well.
Hidden just above the brushed aluminum backdrop, and just below the keys are the lights and switches.  I lost control a little during this test, but I found it.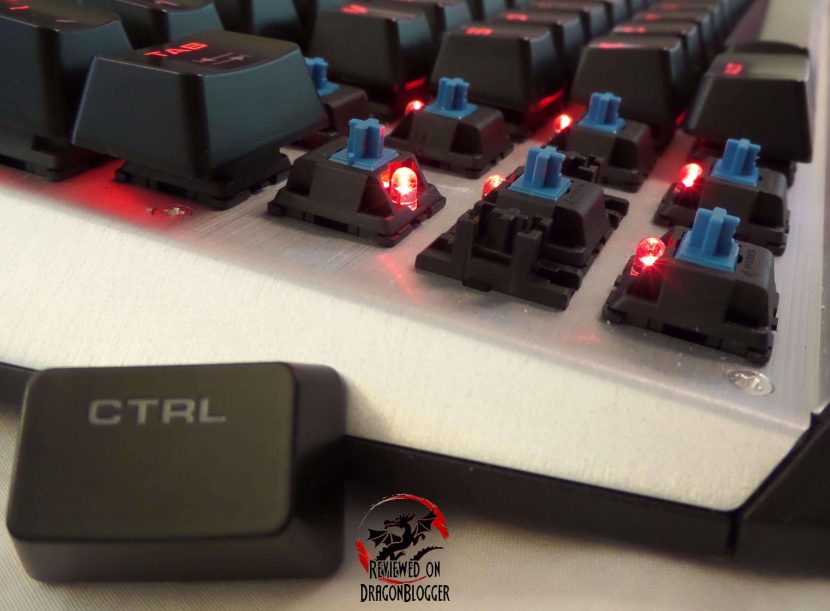 Here is CAPS LOCK lighting turned off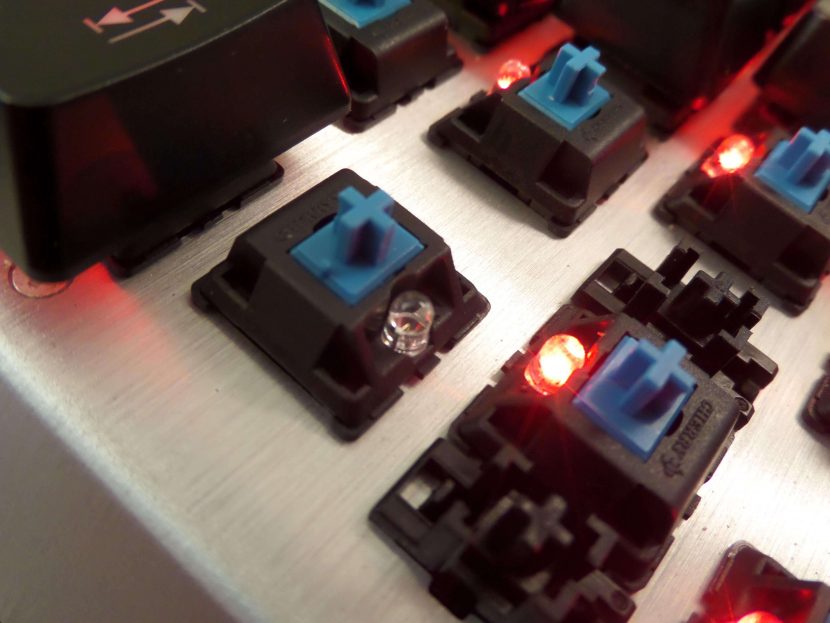 And what it looks like on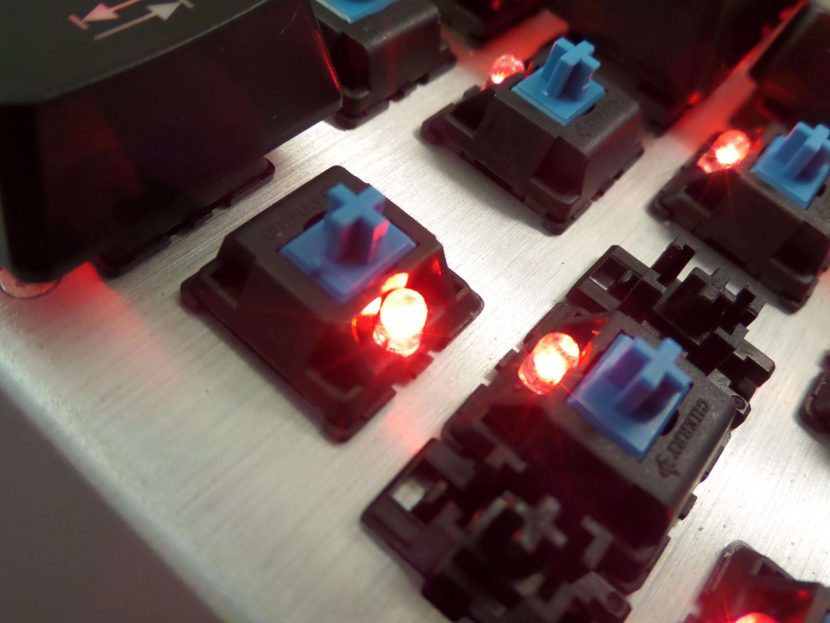 Here are what the key caps look like underneath.  I kept by functions under control by keeping the caps locked.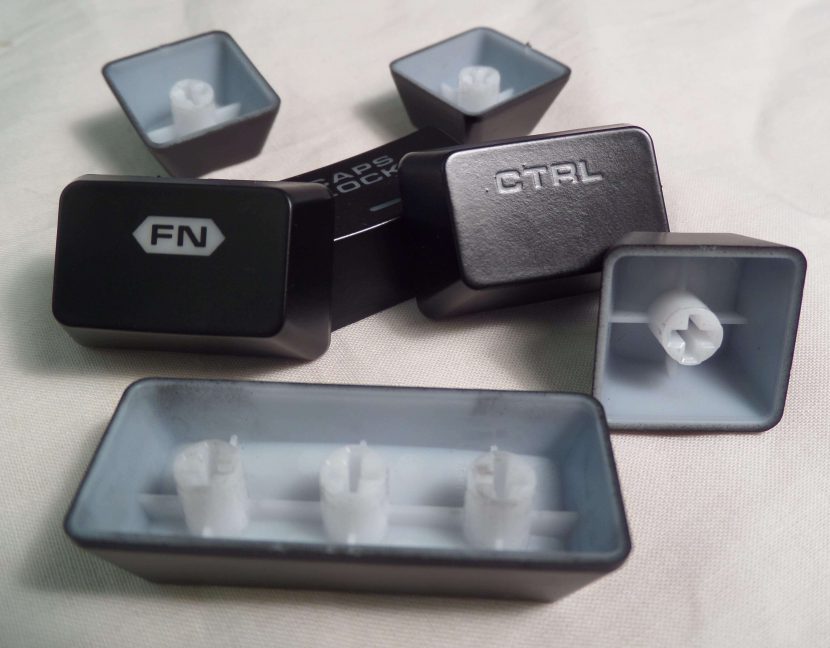 You will also notice that the Cherry MX switches here are blue but this exact keyboard comes with either Cherry MX Blue, Red, Black or Brown switches.  The ones linked in this review are the brown switches.
OK, so let's see how these functions work, how the lighting works and learn a little of the UIX software.