Features and Functions
In this video, I show you how the LED Lighting works on the keyboard and then I show you how to set macro alone and with the UIX software as well.
It works pretty well and the software is very nice looking.
The UIX Software you can find here http://cougargaming.com/products/keyboards/attackx3/
When you first plug in the keyboard after installing the UIX software, it will look out into the World Wide Web and if it finds a firmware update for the keyboard, it will update it.  It did it with this when I first plugged it in, but I did not capture it.
On the screenshot below, I have the "Lighting Control" selected, from here you can set the different settings of the F4 key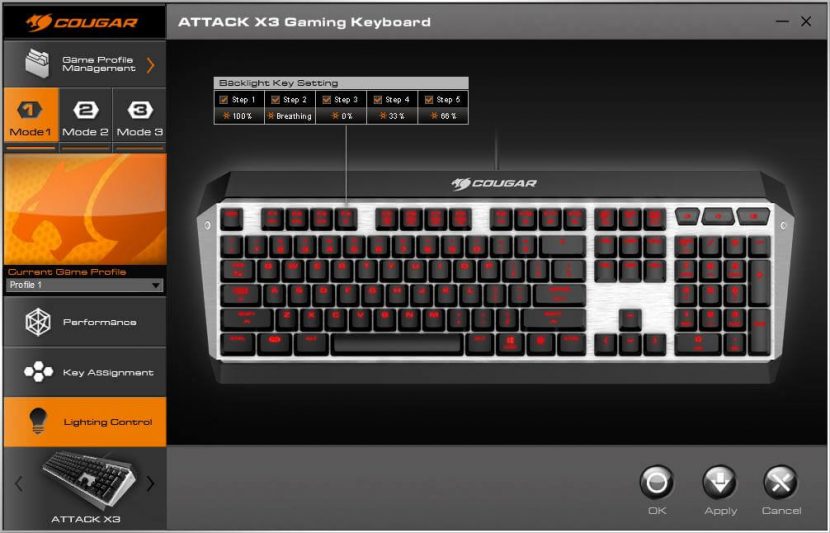 On the "Key Assignment" button you can set your macros, you can see this is the Macro I set during the video.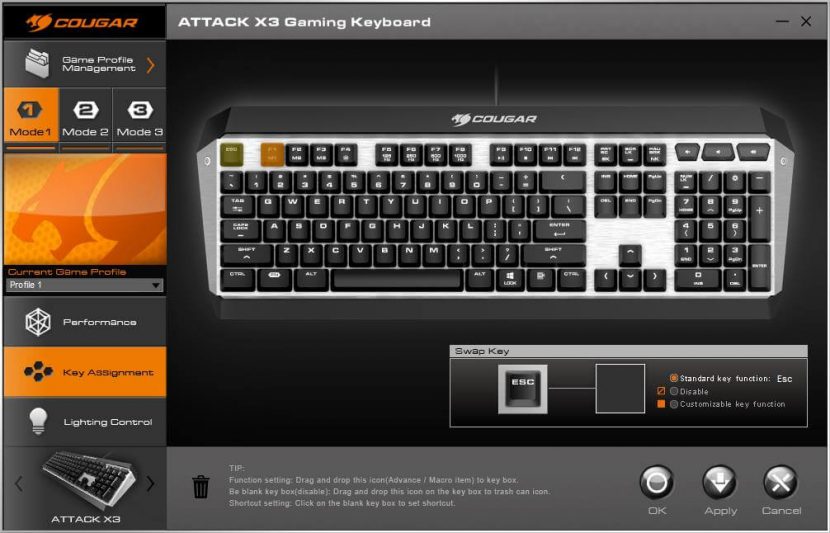 Here you can see what the "Performance" key actually does.  From here you can set and adjust the Polling Rates, Repeat Delay, Rollover and then test these settings.  I will say that everything you change on the keyboard itself updates automatically on this software, that is kind of cool that it picks it up.
If you noticed on the UI there is a section that has 3 Modes, I have it highlighted below.  This lets you know that each of these lighting effects, polling rates, repeat delays and macros can have 3 different saves, so 3 different people have different settings they like, they can save them and use them as they please.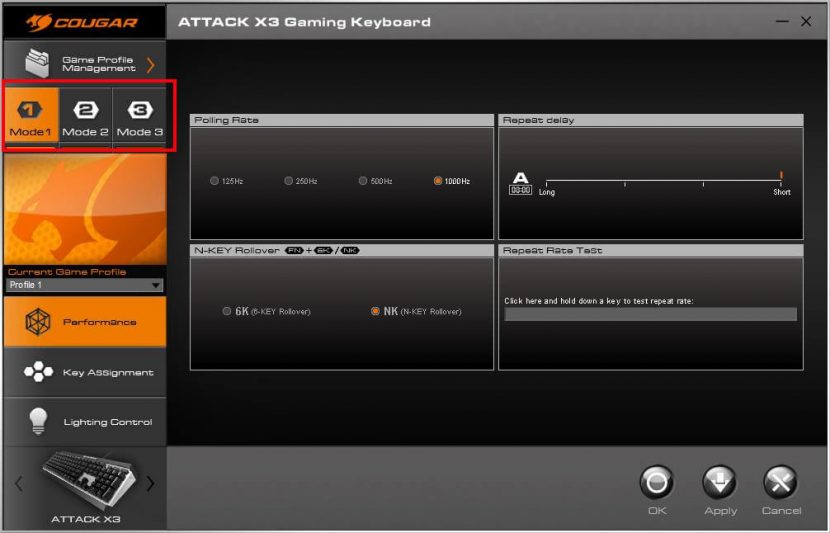 They can also be Editing through the "Game Profile Management" button just under the Profiles.

From here you can create a New Profile, Edit, Delete, Import, Export, Copy or Reset those profiles.  If you get mad at one of those 3 people that uses your keyboard and you kick them out, but they really want that profile, you can export it, send it to them and they can import it and use it like they were still using the same keyboard.
OK, now that you see how it works, let's see how loud it is and how easy it is to type with it.