Sports news from alternative sources is often fan-centric and often very different from more mainstream sources.
Those looking to keep tabs on their favorite sports teams with forms of media besides television or websites like ESPN or CNN Sports Illustrated have several options. Those with mobile computing devices like Smartphones, laptops, and tablets have plenty of resources at their disposal. Granted you have access to high speed internet.
Twitter Feeds
One of the best ways to follow sports teams as a fan is through their Twitter accounts and feeds. Search on the Twitter homepage for your favorite sports teams; look for the blue "Official" next to their names as there are all kinds of fan pages, too (many, of which are also useful to follow).
If you establish your own Twitter account, you'll be able to "follow" your teams to receive continuous updates on recent news developments, statistics and special events. Or, follow sports writers' own personal Twitter accounts. There's a Twitter app so you can follow everything on your phone; in fact that's what Twitter was and remains primarily designed for.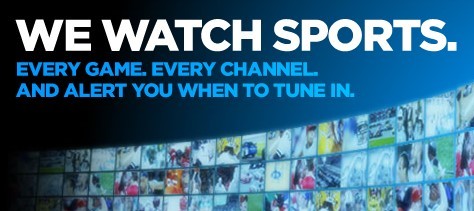 Are You Watching This?
One of the coolest ways to stay up to date on what's happening in the sports world is the alert system provided by Are You Watching This. RUWT provides mobile alerts as well as e-mails to sports enthusiasts who want to stay abreast of significant happenings that develop in the midst of games.
The website's RUWTbot is an automated technology that functions as a game-watching robot that watches every game, and every channel, and alerts you when to tune in. It understands no-hitters through 8 innings, big upsets, and games going into triple overtime or over 12 innings. You can personalize it.
When the bot finds a great game, it'll alert you with a text message or email. This way you won't miss incredible sports drama that will have everyone talking the next day. RUWT's alerts come in handy considering the vast amount of sporting action that occurs. Some days there are over 100+ sporting events. It's impossible to watch them all and catch the most climactic moments. So, don't stress out.
Thuuz
Another different way to stay up on the latest is the Thuuz Sports app found at www.thuuz.com. Thuuz gauges the public's interest in both live games and future games to clue people in on what is generating a buzz in the sports world. The app also allows sports fans to establish an alert system that sends a message when a big sports event is happening. Thuuz also provides a live scores and statistics feed as well as fantasy sports integration.
The true magic of Thuuz lies in its relationships with television sports broadcasting stations. Thuuz takes live ratings information from these broadcasters and notifies its subscribers when something important or dramatic is happening in the sports world. That way, fans can find the nearest TV and catch all the action.
Just imagine that you've set up your Thuuz alerts, you're out to eat with the family, and you get an alert on your phone. There is a game going on right now with a 96 rating, meaning you cannot miss it. You excuse yourself, pop over to the bar and ask the bartender to change the channel to that game.
Well family should be more important, but you get the idea. It's there to inform you.
Other Apps
Other apps are also available. Check out NFL Mobile Premium. It empowers NFL fans to watch their teams play on Thursdays, Sundays and Mondays. Fans will also be able to see RedZone coverage and the NFL Network right on their smartphones. It functions with iOS and Android tablets and other mobile devices.
If you have an iPhone with Siri (older phones don't), check out this report at SpicyI to learn how to access sports scores, statistics standings and schedules. Yahoo's Sporttacular service allows fans to track games no matter what the sport and customize notifications so that users know exactly when a certain team scores or the inning has changed.
Or, check out the Bleacher Report Team Stream that empowers sports fanatics to choose specific updates that fit their own interests. This service selects news stories from around the web and plucks the ones that you'll be most interested in.