For Christmas I received the Logitech DiNovo keyboard as a gift and I love the way the keyboard keys are so touch sensitive that I can barely graze them and they register the keystroke. The keyboard is also small and compact, the keys slightly smaller and closer together so your fingers have less distance to travel between the keys so you can achieve slightly higher typing speeds.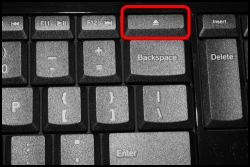 They keyboard takes a little getting used to and one of the biggest issues I was having was hitting the media eject button which sits right above the Backspace key. The included SetPoint software that you download or install from the Logitech CD allows you to customize the function keys, but does not allow you to change or alter the function of the Eject key.
This is where I did some searching and found UberOptions which is a program to unlock all options in Logitech SetPoint. Uberoptions works with all known versions of SetPoint 4.22 to 4.80 and supports a wide variety of keyboards and mice (you can visit the page to see if your keyboard/mouse are supported). It supports the brand new DiNovo Keyboard and upon installing the software (it installs on top of your Logitech SetPoint) it then displays all keys you can customize with your keyboard or buttons with your mouse.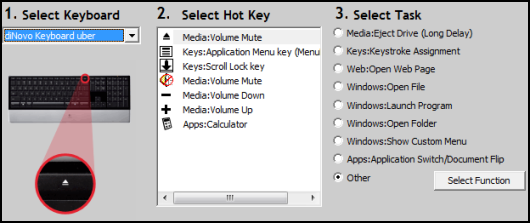 Immediately I was able to change my "Eject" key to be a mute button instead, so that when I accidentally hit it I would only mute my sound instead of ejecting my DVD drive. The software opens up such a full range of customization for SetPoint, my recommendation is that anyone who uses SetPoint should install Uberoptions and use it.
Completely freeware, the developer definitely deserves a donation for putting together this fine tool.
-Dragon Blogger