Disclaimer: This was a sponsored post, commissioned by UrbanStone.com. I was compensated to browse the site and share my thoughts and opinions. The words and opinions are mine and mine alone.
---
When searching online whether it is for clothing, consumer electrics or computer hardware you always want to try and find the best deal possible. UrbanStone is such a site where you can find some pretty impressive shopping deals on items in just about every category.
I took a visit and decided to browse through the categories and compare shopping prices on Mac Notebooks for example, and you can break them down into RAM capacity, Hard Drive Capcity, Expansion Ports, Graphic Processors and more.
I was impressed by the details in which you can filter and search for, and you can quickly compare prices from dozens of retailers at the click of a button.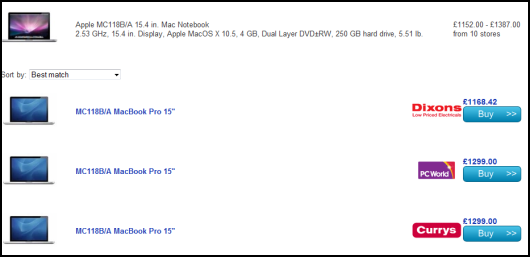 So it doesn't matter whether you are looking for computers, clothing or appliances you can do the same type of search filtering and price comparisons. If you were looking to compare freezers to store food so you can save money and buy products in bulk for example, you can easily find the category for freezers under appliances and find something that fits in your price range.
With over 6 million products offered and advertised on UrbanStone there is no reason not to check out what kind of prices you find, especially if you live in the U.K. as the site is based in the U.K. and all items are listed in pounds.
-Dragon Blogger