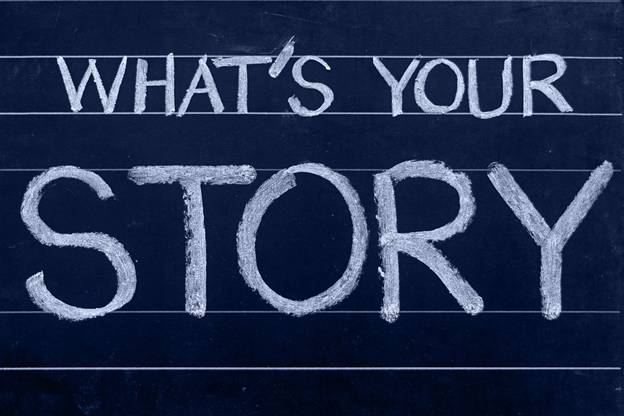 Img Credit: https://pixabay.com/en/chalkboard-story-blogging-believe-620316/
People across cultures have always told stories. It is the best way for them to entertain, educate, and pass on information to the next generation in a way they will remember.
The advent of digital technology has not changed our habits of telling stories as a means of communication, although it has evolved to accommodate different perspectives. What is most important for us to understand is that we remember most of the things we hear or read when it is in the form of a story, whether it is in a video or a series of articles from some writing service like Essays Scholaradvisor.  It is no wonder that we turn to storytelling to help us make sense of all these numbers in an age of "big data" and statistics.
What is digital storytelling?
Digital storytelling is simply stories conveyed through digital means. It could be in the form of a blog, a video, or streaming audio. It may be in the form of text, pictures, or a combination of the two. By itself, digital storytelling serves the same purpose it has always had: help people remember information, concepts, moral values, and ideas. This very nature of storytelling makes it such a great tool for brand marketing.
A story is the ideal vehicle for a brand marketer to deliver a message. Because it is in narrative form, you can customize a story to focus on different aspects of your brand. You can explain how your brand can improve people's lives in concrete terms.
For example, if you are a travel agency, you can create a story involving a family of four going through their travels, and you come to the rescue whenever they run into trouble. You can also create a story with the same family having the time of their lives because you were able to give them a complete package for their dream vacation.
The great thing about digital storytelling is that stories can evolve, so your brand message doesn't get lost despite changes in circumstances. In fact, stories thrive on change, because it makes them more interesting when you add "developments" to your story lines.
Granted that digital storytelling is an essential tool in your brand-marketing arsenal, how do you go about creating your story for your business? Here are some suggestions.
Make it relevant
You can tell any story you choose to share the message you want for your brand, but it has to mean something to your target audience. If your brand's message does not add any value or be of any benefit to your clientele, why should they listen to you?
For example, if you want young people to choose your company for their travelling needs, you need to address their concerns. In most cases, young people are looking for the most bang for their buck, so your stories should emphasize destination travel for cheap.
Choose an aspect of your business offerings that will give them a reason to want to know more, and keep your brand top-of-mind by constantly updating and developing your story along those lines. Eventually, they will start associating your stories with your brand, which is what you want.
Create a relatable character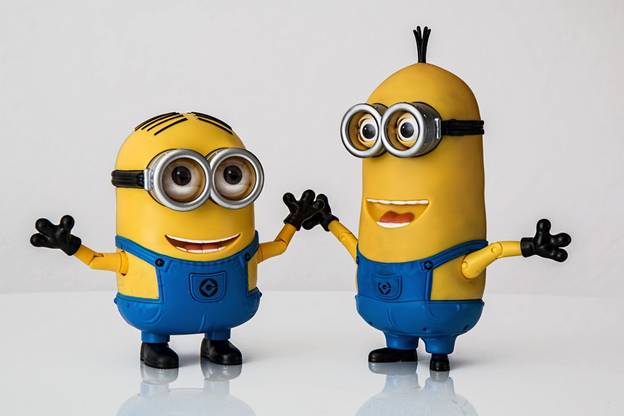 Img Credit: https://pixabay.com/en/dancing-dave-minion-minion-tim-510835/
A great way to create stories is to build them around a character. Think about the Pillsbury Dough Boy or the Michelin Man (whose name is Bibendum, by the way), and how they are instantly recognizable in any country where their products are sold. This type of recognition is brand currency, and you can be a part of that if you create your own relatable character, and use it to create your stories.
Granted, it isn't easy to come up with a character that will get that kind of instant recognition, but you don't have to aim for global fame right away. The important thing is to make a character to which your immediate audience can relate, and take it from there.
If you are unsure about what type of character is likely to be endearing or interesting to your audience, look to your buyer personas. In most cases, your target audience is most likely to identify with characters that mimic them in some ways. Try a few characters in turn, and see which ones generate the most clicks and sales.
Alternatively, you can use actual people to represent your brand. If you are a seasoned traveler yourself, share your experiences. It will add credibility to your company as a travel agent because you have encountered many of the challenges and issues your customers may experience, and offer solutions.
Feature user-generated stories
If you want an easy way to create stories, curate those from satisfied customers. Give them space on your site and make them the central character. They will be more than happy to tell everyone their stories.
User-generated stories necessarily focus on the user experience, which is much more powerful than anything you can make up. The proof of the pudding is in the eating, or so the saying goes, and satisfied customers are the best kind of advertisement. Let them tell other users how your service made their travels a joy, and you can expect high conversions. Show, don't tell.
Conclusion
When you use digital storytelling to market your brand, it is important to remember to focus on your audience instead of your message. Your stories may be brilliant, but if they make no impact on your audience, they will be a waste of time. Use digital storytelling to connect with your audience on some level, and you will have brand marketing and business success.