Being a competitive PC gamer your entire life, it might be hard to grasp the fact that mobile eSports is becoming a huge thing. Questions such as how advance genres like MOBA will transform well to a mobile platform and who would choose to play on a small screen device rather than a PC comes to mind. Well, the reality is that these mobile eSport games not only have an awesome game play, but they're actually also starting to surpass the daily users in the most famous eSport games on PC.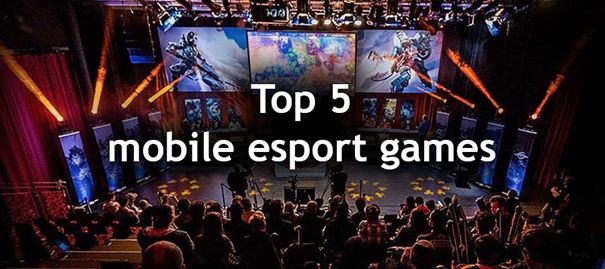 In Europe this process may have just begun, but if we travel to China we can find a mobile eSport game that have more daily users than League of Legends, a game that has previously been crowned the most played game in the world. Thinking about it, it makes perfect sense that mobile eSports is the future. With a mobile device you can play anywhere you'd like, anytime you'd like. There are several eSports betting sites that have already picked up on the increasing popularity of mobile eSports, offering plenty of odds on different tournaments and events.
With this in mind, we're taking a look at what 5 of the most popular eSport games currently are, with no particular order.
Clash Royale

Clash Royal could be considered to be a combination of real time strategy, tower defense, MOBA and collectible card game. The basics of the game are quite simple. You play head to head against another player on two opposite sides of a map, where you each have a base.  You have certain cards that represent spells, minions and buildings. These cards are used to defend your base and attack your opponent. To win you have to destroy the enemy's base.
Since the game was released in March 2016, it has been a huge success. It has more than 125 million downloads on iOS and Android. The active player base is unknown, but if we were to assume that 60% plays regularly, that would be 75 million active users.
The biggest tournament to date is called King's Cup, which was held in November last year with a prize pool of $73,000.00. The sole winner of the tournament took home $25,000.00. Even though this amount can't compare to the million dollar prize pools that some PC games have, it's not too shabby, is it? More interestingly is however that a new tournament series was launched this year, where it's been announced that a total of $1,000,000.00 will be given away as prize money. The game certainly seems to follow the growing trend of mobile eSports.
Hearthstone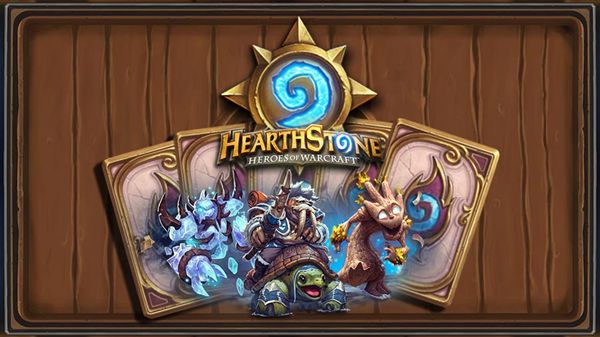 Being a collectible card game, Hearthstone has some similarities with Clash Royale. You have a deck of cards that is used to defend your hero (as opposed to a base) and attack the enemy hero. As with Clash Royale you're playing head to head against another player. The main difference is that Hearthstone is a turn based strategy game, whereas Clash Royale is a real time one. There are also no buildings in Hearthstone.
The game was released in March 2014 and currently has about 70 million registered players. Even though its player base isn't the biggest among the mobile eSport games, it does by far have the highest tournament prize pools to date. There has been several tournaments with $250,000.00 prize pool and a grand championship with a stunning $1,000,000.00. The sole winner of this took home a nice $250,000.00. While the prize pool in the grand championship will stay the same for 2017, it has been announced that the total amount of prize money for this year will been increased.
Vainglory

Vainglory is a visually stunning game that was released in 2014. It's a typical MOBA that is played in teams of two on a horizontal one lane map with a jungle in the bottom. You pick a unique hero with unique abilities that you grow stronger by killing enemy players and minions to gain levels and gold. Levels allow you to increase the power of your abilities, while gold is used to purchase items and equipment.
The biggest eSport tournament to date is the 2016 world championship that offered a prize pool of $120,000.00. In addition to this, there has been a few other tournaments with considerable prize pools, where the spring championship held in May this year is the most recent one with $75,000.00.
Unfortunately no one but the developers of the game know the current player base. On release it was said that it had 1,5 million active monthly players. Checking the fan base of the game, these numbers seem to have dropped a lot, which probably has to do with another game stealing its players. This game is the next one in our list, so let's head on over there.
Mobile Legends

You've probably heard of the incredibly popular League of Legends game on PC? Well, Mobile Legends didn't just use a part of their name in the game, but graphics, pathways, the map, buildings and heroes are very similar as well. Some call it the mobile version of League of Legends, which seems to have been the developer Moonton's ambition when creating the game.
Riding on the success of League of Legends, how would people respond to this? 10 million downloads since the release to Android in July 2016 and release to iOS in November is the answer to this. So far the game has been met with some great reviews and it's to no surprise if players from Vainglory have switched to Mobile Legends.
There hasn't been any major tournaments with big prize pools yet, but the game definitely has potential to become a huge eSport. That is as long as our next game won't steal all the attention, which actually seems to be the case.
Strike of Kings

Should you compare Strike of Kings with Mobile Legends side by side, you'd be shocked by how identical these games are. It almost looks like the same game and funny enough they were also both released in 2016. The major difference is that Strike of Kings is made by a company called Tencent, who actually owns the company that created League of Legends (Riot games). Therefore there's no shame for them to copy their own game and release it to mobile devices.
It may even be that they had the ambition to create a mobile version of League of Legends, but found that it would be too complicated to do so and chose to release a similar game with another name instead. Actually, Strike of Kings goes by several names as it's also called King of Glory, Honor of Kings and Realm of Valor, even though this name doesn't seem to be that widely used.
In the beginning of the article we mentioned that there were a mobile eSport game in China that is surpassing the daily users in the most famous eSport games on PC. Guess what, Strike of Kings is that game! It has more than 50 million unique daily players, which makes it highly likely that the monthly player base is bigger than League of Legends amount of 100 million. What's really interesting is that League of Legends is eight years old, whereas Strike of Kings haven't even been released worldwide yet. Most of its players are currently coming from China, which means that this game has a huge potential.
There are regularly being held competitive tournaments, but they currently only have very small prize pools. Looking at the revenue the game is making, we can however expect to see some huge tournaments and prize pools in the future. As you may know, League of Legends have had a championship tournament prize pool of $5 million. This was last year and in that year the game made a revenue a of $1.6 billion, which are huge numbers! Well, so it would seem, but In April this year Strike of Kings made $435 million, which over a 12 month period would be a stunning $5 billion. Not only does this game seem to be the future of mobile eSports, but it may become the overall biggest thing in eSports yet.