After running into several bloggers this past week who were using or commenting on Livefyre blogs and noticing their link in their comments was leading to their Livefyre profiles instead of their websites I did some querying and found several users didn't realize they didn't setup their profile correctly for the dofollow backlink that Livefyre provides.
There are two sections to list your websites in Livefyre, one is for you to list which blogs you moderate and setup to use Livefyre commenting but this is not the section to attach to your commenting profile for your dofollow backlink.  To setup your profile so you get a dofollow backlink to your website or blog in Livefyre you just need to do the following which is a quick and easy process.
Edit Livefyre Profile
Log into Livefyre and click on "settings"
Under your "Bio" you will see a section called "Other sites" and this is where you list your URL that you want to have as your dofollow link when you comment on blogs.  Note that the 1st URL is the one that shows up when you comment, though I list both my blogs in case someone visits my profile.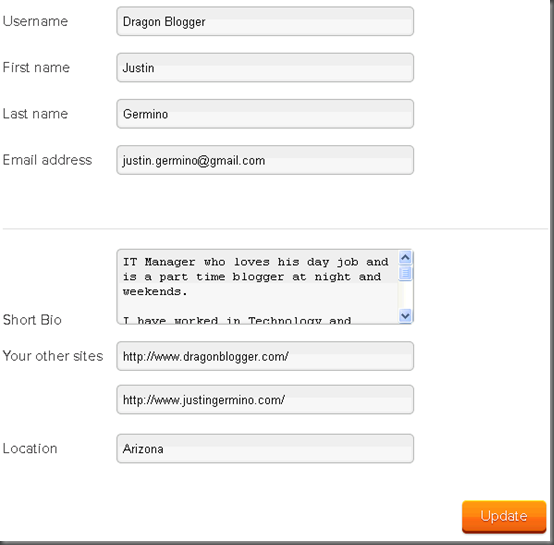 Just save your settings and automatically all comments you have previously left will be turned into DoFollow links as will your new ones.  This is great because you don't waste the link potential of all the previous comments you already left.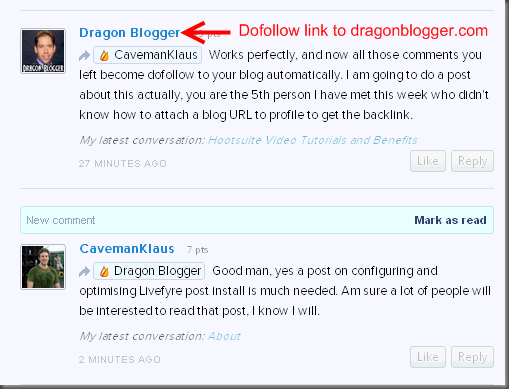 You can still be a dofollow blog and use the Livefyre commenting system, just remind readers that you are DoFollow if you promote it and check to make sure they are taking advantage of the backlink when they comment.  They will appreciate the extra effort to inform them of the feature and you help establish conversation with your readers.
-Dragon Blogger