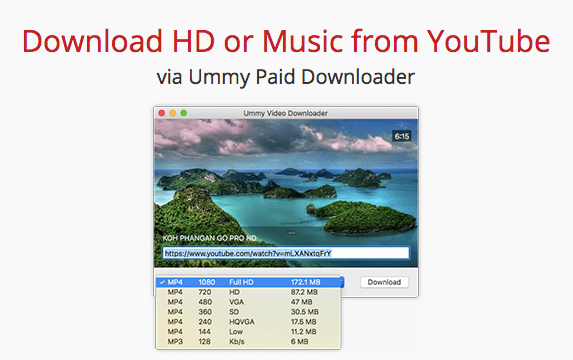 If you've been on the internet for any length of time, you know how great of a resource YouTube is. If you want to play YouTube videos offline, you either need to pay for YouTube Red or download the video to play it. You might also be a content creator yourself and need to download a video to include in yours for commentary or other educational reasons. On top of downloading the video, you also have the option of using a YouTube to MP3 converter, which is what SaveFrom can help with if that's what you need.
Currently, YouTube does not allow direct downloads, no matter the type of format you want to use. There are just a few simple steps you can follow to convert any YouTube video into a MP3 format so you can listen to the audio on the go. If there's a video you want to listen to or need some audio from a video, this is the best way to make it happen. We'll show you how you can use Save From to make the process easy.
Step 1 to Convert YouTube Videos to Mp3
Once you select the video you want to convert from Youtube to mp3, you'll need to download and install the Ummy Downloader and copy and paste the YouTube URL into it.
You can also use the SaveFrom.net online downloader if you don't want to install the software.
Step 2 to Convert YouTube Videos to Mp3
Turn the YouTube video into an MP3 video. First, you need to download the Ummy Converter so you can make the switch. It doesn't take long at all to download and then you should be ready to go from there.
Once the software is downloaded and ready to go, you take the downloaded YouTube video and drop it into the Ummy Converter software.
The best part is, it should only take seconds to create the conversion from video to MP3 format. If it's a bigger video, it might take a little longer but it won't take forever, so you can get your MP3 quickly.
Another option is to use https://youtubetomp4.org/ which can convert YouTube Videos to MP4 as well.