Thanks to all the Dragon Blogger fans our Dragon Blogger Technology fanpage at http://www.facebook.com/dragonbloggertech has reached 10k+ fans for the first time and crossing the 5 digit line was over 2 years in the making.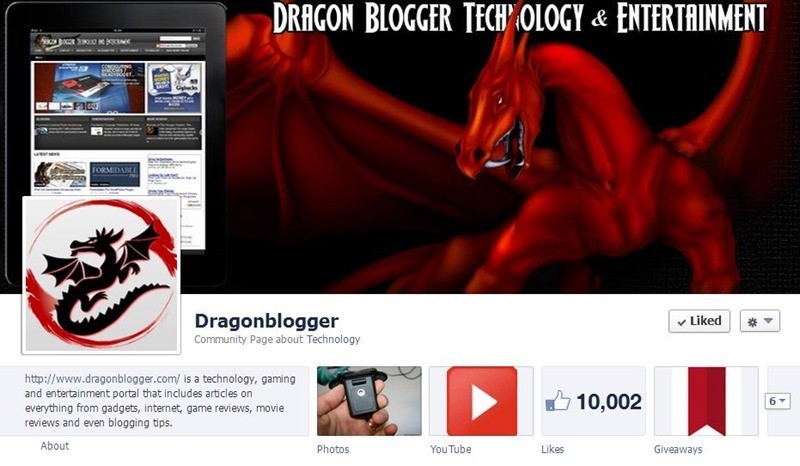 This of course is no doubt do to all the great gadget giveaways here on Dragon Blogger where the latest giveaway which is still ongoing where a reader can enter to win a Google Nexus 7 has reached over 41,000+ entries already with still just about 2 weeks left to enter.
Interaction on the Facebook fan page continues to wax and wane, but obviously there is more participation whenever I post for giveaway ideas or mention giveaways as compared to regular article updates or questions non-giveaway related.
In the past year Facebook has brought in over 14,000+ visits to DragonBlogger.com as a referring site including the Facebook and Mobile Facebook (m.facebook) links.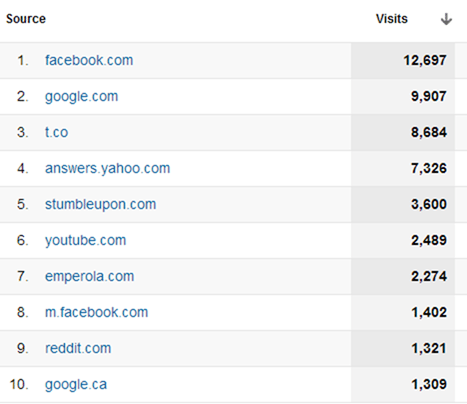 This is with about 1/2 of the Facebook fans that I have on the Twitter social network, and I spend and do 5x as much engagement on Twitter as I do Facebook which really shows you that Facebook at least for my site is a powerful two way engagement social network, this will only continue to grow as the site reaches new fans and audiences.
Though I haven't found an acceptable ROI with promoted messages on Facebook yet, I have definitely seen some value at generating buzz for a specific wall post, not sure if this would be better to leverage to a potential sales page link or just a giveaway for attention but it does bring in some extra traffic at sucking $20 very fast.
My commitment to Dragon Blogger and providing value to readers and fans everywhere remains steadfast and this site is more than being about information, gadget reviews, technology news but I want to be able to keep giving back as much as I can to the fans whenever I can work out partnerships with advertisers, sponsors or have the spare earnings to fund prizes myself for fans.
I do still need writers however, if you are interested in becoming a writer for Dragon Blogger Technology and you have a passion for any tech, gadgets, movies, TV Shows, Video Games then click on this link and fill out a writer submission form.  The freelance article payment rates vary based on quality and experience and my budget is limited but it is a good way for some people to earn a little side income by writing about the things they love.