People have asked and I have listened, you wanted a holiday gift round up of some of the top recommended gaming, entertainment or tech items to give away as Holiday presents or hope to receive and I am going to provide you some suggestions that should brighten anyone's holidays this year.
Gift Criteria:
We live in tough times, so many people came to me with a budget saying what would I recommend in various price ranges, so I am organizing this article into 3 categories of prices.  These would include the Under $100 Gifts, Under $250 Gifts and the Over $300 gifts that I would recommend this year and have put a few in to try and accommodate the various reader types we have at DragonBlogger.com.  I didn't list anything fantastic or unrealistic that would be tough for regular folks to afford like 70″ LED TV's or $5,000 gaming rigs, but kept the highest priced item to under $1,000.
For the first in this series, we focus on the Under $100 Gifts that cover the 3 main categories.
Recommend Holiday Gifts Under $100
Gaming Category
Guild Wars 2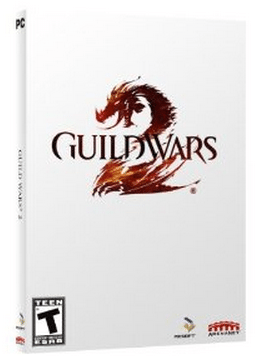 If you have kids or friends who are MMO gamers and enjoy role playing games, and they don't yet own a copy of Guild Wars 2, then they likely won't be disappointed with this amazing MMO game from NCSoft and ArenaNet.  The beauty of this game is that they can play as much as they want and nobody has to sign up for a monthly membership fee like World of Warcraft, The Secret World…etc.
Starcraft 2: Heart of the Swarm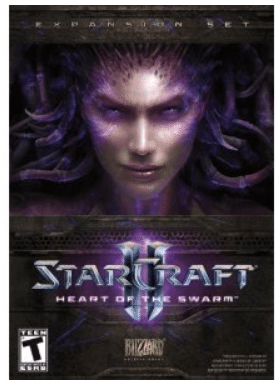 Okay, this game is only available for pre-order and is out on March 12th 2013.  But if you pre-order the game only from Amazon you get early access to the Beta and this allows an immediate hands on experience with the game giving a sneak peak into what to expect.  If you have a gamer friend who loves RTS games and Starcraft this is a great pre-order gift.
Call of Duty: Black Ops 2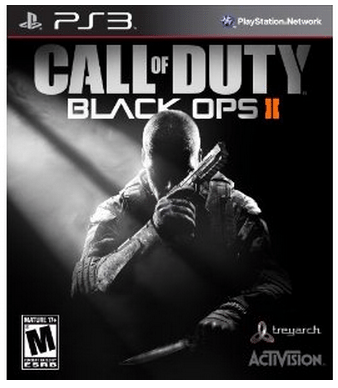 There is a reason why an estimated 100,000+ people took vacation on Black Ops 2 release day, this game delivers on every level for first person shooters.  Black Ops 2 has a Metacritic score of 87 which is EXTREMELY HIGH for a video game.  Doesn't matter what console, if you have a FPS shooter fan then Call of Duty: Black Ops 2 is it.
Skylanders Giants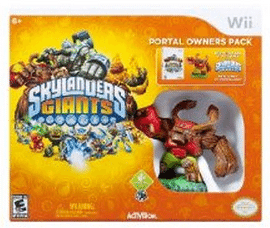 If you have younger kids or friends then Skylanders Giants is just the thing, combining toy collection with video gaming it allows two players to locally cooperate and play through the Skylanders Universe with bigger characters (Giants) and increases the level limit for all previous characters.  The game can be purchased as a standalone pack with the portal or as just an expansion for those who already own the original Skylanders Universe and the portal that came with it.
Lego Lord of the Rings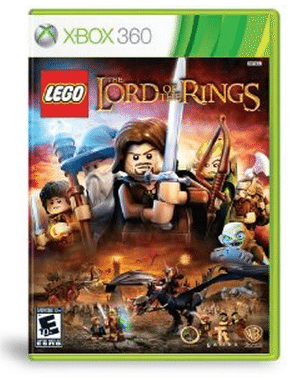 The hobbit is near release and this is perfect timing for Lego: Lord of the Rings which incorporates all of the best features of the most recent Lego games and sets it in the J.R.R. Tolkien Universe.  With an open world and more than 60 playable characters this will provide hours of entertainment for kids or fans of the Lego games series and the Lord of the Rings series.
Zombie-U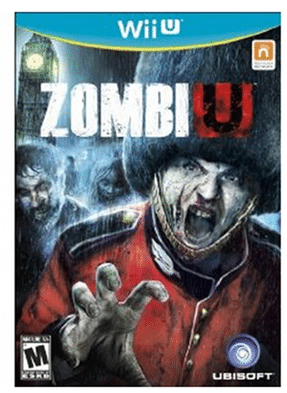 If you are one of the lucky ones already getting a Wii-U this Holiday season or know a gamer who is getting one, then make sure they pick up what may be the best game out in the Mature space for the Wii-U exclusively.  Zombie-U showcases what the tablet controller can really do in a game and may change the way we play Zombie games.
Gamefly Membership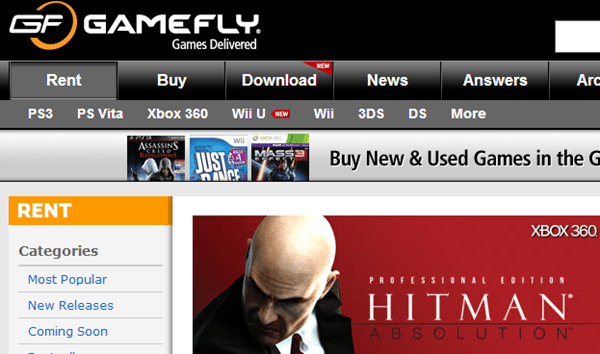 Seriously if you know someone who burns through games too quickly and plays more than 1-2 console games per month then a Gamefly membership is perfect.  They get to queue games for any console system ahead of time and as they ship their played games back they get new ones.  In addition Gamefly has PC Game rentals with unlimited play for a bunch of great older titles that may have been missed.
I have been a Gamefly user for nearly 2 years and have the 2 at a time plan, it is perfect as each of my kids gets 1 game in the queue at a time.  I use it for Wii, Xbox 360 and Nintendo DS game rentals having games queued for all consoles at the same time.
Gadget Category
Those who are looking for general gadget idea's I tried to put some that would appeal to bloggers, others who are mobile users and tie in some around PC use as well.
Logitech HD Pro Webcam C920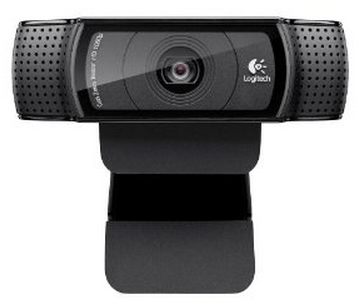 Anyone in your circle who needs a webcam whether to do live Skype conferences, Google Hangouts or Video Blogging (vlogging) could benefit from the Logitech C920 HD Webcam.  This webcam has 20 step auto-focus and 15MP photo resolution, it supports full 1080p HD w H.264 video recording.
Logitech Wireless Performance MX Mouse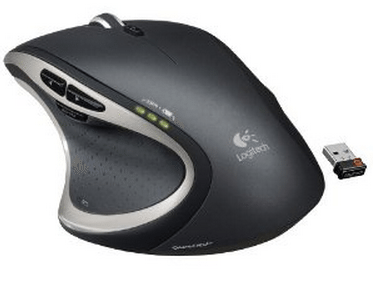 Speaking of Logitech the Wireless Performance MX Mouse is one of the only mice that supports being used directly on a glass surface with it's darkfield laser tracking.  This is a no-nonsense mouse that will track perfectly every time and is fully rechargeable without dealing with separate batteries.  It has a unified wireless receiver which allows you to use the same tiny USB receiver for a Wireless keyboard and your mouse.
Roku 2 XS Streaming Media Player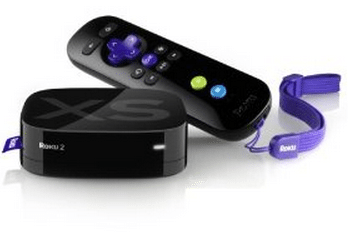 There is  reason why I purchased 4 Roku devices over the past two years, they offer unparalleled access to watch Internet content on your TV.  It isn't just about Netflix, Hulu, Amazon VOD (many systems/devices can do that) it is about the plethora of other choices including Instant Watcher channel which is better than Netflix itself for finding Netflix movies.  It is about their awesome search channel which finds what you are looking for and shows you if it's on Hulu, Amazon or Netflix without you having to search all 3 separately.  It also offers so many other choices and is particular great if you like watching International channels.  Combine this with a few casual motion based games (Angry Birds being the most popular) and this is a very decent home entertainment system.  I highly recommend the Roku 2 XS if you watch a lot of content on your TV and want to bring internet content to your living room TV.
New Trent IMP 120D External Battery Pack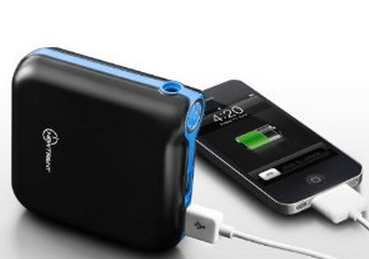 If you know someone who travels often, then giving them the New Trent IMP 120D External Battery Pack may be the perfect gift.  This 12,000mAh battery pack has 2 USB ports and is capable of charging both a tablet and a smartphone at the same time!
Entertainment Category
Those looking for entertainment, Movies, TV Show collections or other entertainment related products I found a few that I thought may be appealing.
Alien Anthology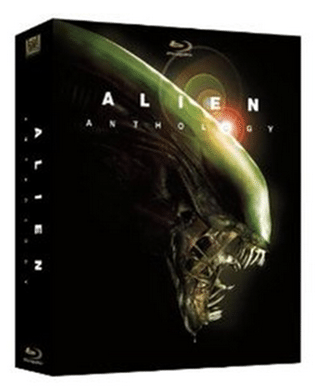 Aliens was probably one of my favorite films of all time, and the chance to own the entire Alien Anthology on Blu-Ray is the perfect gift for fans of the series.  You get all four Alien movies plus a ton of bonus materials for under $40 which is a great boxed set deal!
Firefly Series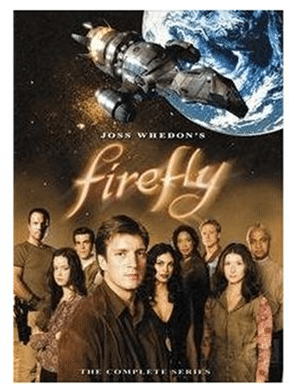 It was a short lived series unfortunately but Firefly still is well remembered for all the fans out there, the Serenity movie as well followed and this series many consider one of Joss Whedon's best.
Star Wars: The Complete Saga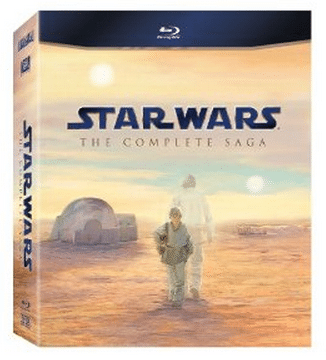 All 6 Star Wars movies available in one Blu-Ray pack with more behind the scenes footage and extras than ever.  Quick hurry up and pick up a copy before George Lucas edits them again for another edition or Disney does it in the near future.
Netflix Membership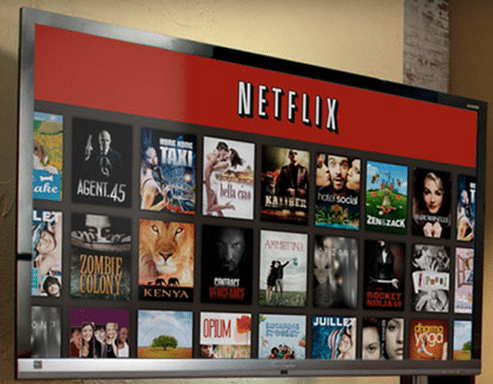 Why not purchase your friend a Netflix annual membership?  If they haven't used Netflix yet and enjoy watching Movies, TV Shows Netflix still dominates the video streaming market and though they lack newer selections you can still find plenty of movies from the last two or three years that you may have missed.  Netflix is still too dominant to die in my opinion and I am hoping they will continue to add content and broker deals with movie studios.
What do you want for the holidays in the sub-$100 category?  Obviously the list is huge so I narrowed considerably.  What do you feel should have been on this list?
Note: I didn't list the Amazon Kindle because after seeing the Paperwhite I recommend this model of Kindle and it is over the $100 mark.  There are no recommended tablets sub $100, but I will certainly have one to recommend in the next price category.