Owning an Android is a unique experience. Unlike other popular smartphones, phones with this particular operating system are highly customizable, and offer users like yourself a much more personalized experience than other phones. However, the same system that makes them so flexible and adjustable also gives viruses and malware a way to enter into your phone's files, where they can extract your important information and generally cause your phone to malfunction or stop working entirely.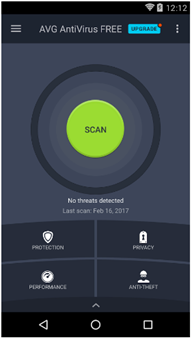 This is why millions of smartphone users have elected to use one of the many free Android antivirus apps to protect their devices from these types of threats in recent years. While there are certainly many, many options to choose from, you don't want just any antivirus solution for your phone – you want the best. That's why AVG AntiVirus is the right solution for your phone.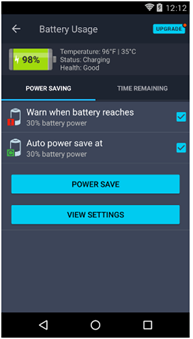 Over 100,000,000 users have downloaded this free application since its release because it goes the extra mile to protect your phone from a wider variety of threats, such as:
Theft
Viruses and malware
Information stealing
Underutilized space
By addressing each of these issues thoroughly, AVG sets itself apart from the other free applications that are currently available and gives you the best possible experience when it comes to protecting your phone from harm. Whether it's sealing your important photos and documents into the password-protected, encrypted vault the program has for you or tracking your phone down in the event that its stolen, keeping your phone and the information it holds has never been easier.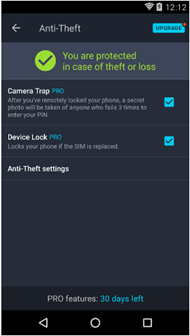 By bringing you a huge list of benefits in one simple, cost-free application, AVG can make you feel more secure as a smartphone owner and generally reduce any stress associated with using your device for either business or pleasure while you're on the move. Try out the antivirus app for yourself to see what it has to offer and to learn more about the many unique features it offers.