I had been wondering how to customize wordpress login page so that I could brand it for guest bloggers who contributed to my blog and I have to thank Austin Passy for developing one of the best plug-ins for wordpress which allows you to customize your wordpress sign on page. I had tried several other plug-ins including the BM Custom Login plug-in which basically just allows you to replace the wordpress login with an image that sits under the form. The Custom Login plug-in for wordpress however allows you full control over every aspect of your login page with the plug-in and this includes changing the HTML, CSS and even the elements of the form fields themselves from the same plug-in.
Currently, I customized my WordPress Admin page to look like this now: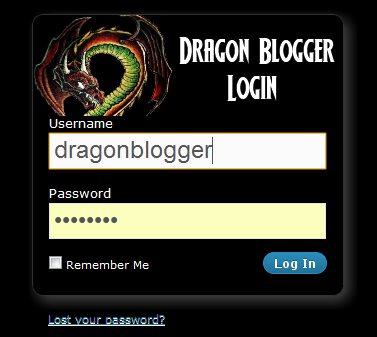 Kind of stands out from the drab wordpress default login doesn't it? You aren't going to forget whose sign on page you are on when seeing that little screen.
Once you download and install the Custom Login plug-in for WordPress, you click on the Custom Login link under your Settings side menu in your WordPress Dashboard.
From there you will have to enable the Custom CSS checkbox: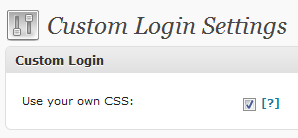 Following that you have a vast array of options at your disposal and I suggest you click on the ? mark at the end of every single setting, the author provides exact file size you should use for the form background image, how to customize the various fields and more.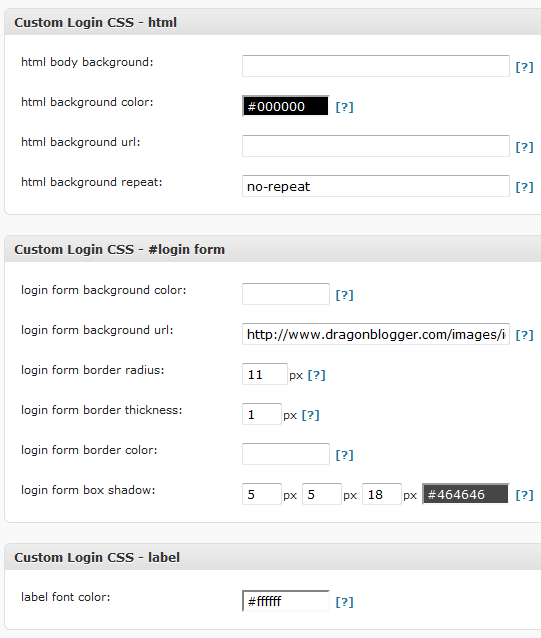 Customizing your WordPress Sign On page is a good idea if you run a blog with contributors, as most guest bloggers will often blog on many sites and I know it helps to see a customized login page of the site I am on. It was FamousBloggers Login Page that prompted me to customize my own, so I thank Hesham for inspiring me to go and find out how to customize my own login page after leaving it default for two years.
One good thing about using a plug-in to customize the WordPress Login page is that it will stay intact even after performing wordpress upgrades and is mostly theme proof unless the Theme has a customized login page then it may not work with some really specialized themes (like classified sites themes and such).
-Dragon Blogger