In today's world, where the internet and digitalization play a very important role, social media has played a pivotal role in connecting people and businesses. Businesses now look to leverage these social media platforms to reach their target audience and make them informed about their brand. People use the likes of Facebook, Twitter, Instagram, and other social media platforms to know about a product or service before buying or subscribing to it. This makes social media a great channel for businesses to reach to people.
With more than 700 million active users monthly, the social media platform Instagram is now very popular among the people. Being a very new social media platform it's still developing and people are still joining the social media platform. This has provided businesses a great opportunity to use Instagram as there is less competition and people get to know about the business and brand more quickly than the other social media platforms.
However, even if your business has an Instagram profile, it's important to keep up with the trends. Social media is changing and Instagram is getting new updates regularly which make it even more important to keep up with the new things and use them to make your brand reach more and more people. Furthermore, you can also analyze and find the reports of how well the Instagram marketing strategies are working through various tools like The Millennial Marketers.
Here are some of the latest Instagram features that you can use to reach a larger audience base and make your brand awareness to the people:
Boomerang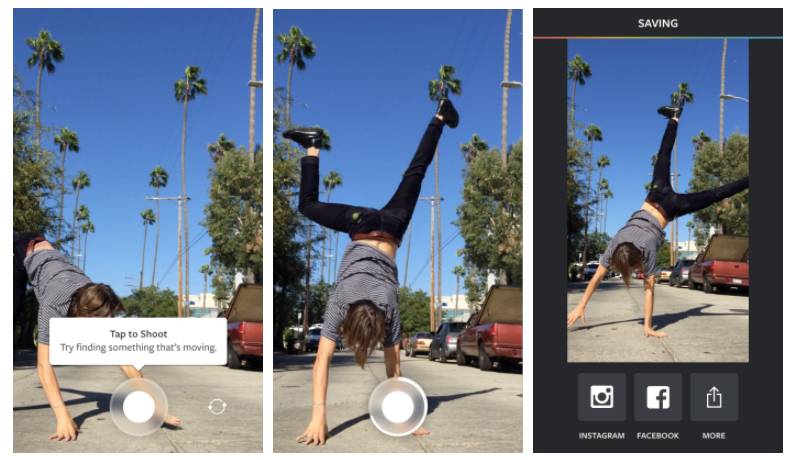 Instagram has a great feature called Boomerang, which allows the users to record 1-second videos and play it on a loop back and forth. This is an extremely easy to use the feature and the videos that look more like GIFs are quirky and interesting. You can use this Instagram features to share quick and small videos of your brand. These soundless videos are seen to be favored by people more than the regular lengthy videos.
You might be surprised by the fact that the large Instagram audience base tends to adapt to the Boomerang videos quickly. This is why it's suggested that you leverage this feature to show beautiful Boomerang videos of your brand and its products and services to the audience in a creative way.
Instagram Filters
Instagram has a feature called filters that let you take pictures and 60-seconds long videos and add various filters to them making them look different. This feature has now been widely used by various people and businesses to reach a larger audience. You might also want to take advantage of it by using these filters in your photos and videos for better customer engagement.
Focus on a theme and use hashtags
There is a new trend that's been gaining popularity among the businesses using Instagram in which they stick to a certain theme in their Instagram business account. This means that they post their photos and videos that are related to a specific theme. You can also use this trend to great effect. This is a great idea to make people aware what your business provides. It's recommended that you choose a theme that defines your business and post photos and videos related to the theme.
These are some of the trends and features that you can use on Instagram to make your brand popular among Instagram users. You can use tools like Instagram Manager and other as well to know how well your Instagram marketing strategies are working.