Have you Seen the Updated Boeing 787-9 Dreamliner yet?
According to aircraft.wikia.com the Boeing 787 Dreamliner is a mid-sized, wide-body, twin-engine jet airliner currently manufactured by Boeing Commercial Airplanes. It carries between 210 and 420 passengers depending on variant and seating configuration. Boeing stated that it is more fuel-efficient than earlier Boeing airliners and is the first major airliner to use composite materials for most of its construction. Boeing's development of the 787 is also innovative in the collaborative management approach with suppliers.
Last Week,  Israeli Airline El Al revealed the new specs for its 787-9 Dreamliner fleet at an event for flights to Tel Aviv.
The 787-9 will be the first variant of the 787 with a "stretched" (lengthened) fuselage, seating 250-290 in three classes with a range of 8,000 to 8,500 nautical miles (14,800 to 15,750 km). This variant differs from the 787-8 in several ways, including structural strengthening, a lengthened fuselage, a higher fuel capacity, a higher maximum take-off weight (MTOW) and a slightly wider wingspan compared to the 787-8. Each wingtip has been further extended by three feet (1 m).
As a passenger, you want to enjoy your flight and have a memorable experienced. So, as much as possible, you want to receive the value of the ticket that you've paid. Choosing ELAL's Dreamliner Boing 787 for your flights to Tel Aviv is a wise decision because now you are going to receive more than the value of the amount you've handed to the cashier. This becomes possible because of the new features of the plane which you can't have on other carriers.
Low Air Pockets
Choosing your flights to Tel Aviv with ELAL will give you the chance to experience a flight with low air pockets with their new aircraft. The feeling of nervousness will become unlikely because there were equipment's installed in the plane that reduces the presence of Air Pocket. With this equipment's you will feel relax in your whole flight and feel far less turbulence.
New Experience
Maybe you are thinking that you can only experience the new features of the plane if you go for Business Class flights. The answer is "No." Regardless of the class, you choose you are going to experienced something new once you choose your flights to Tel Aviv with ELAL.  I mean how about a screen in every seat that is much higher than the cheap LCD's of older plane models?  Plus having AC outlets and charging ports to keep you running on your laptop or tablet without fear of battery life too.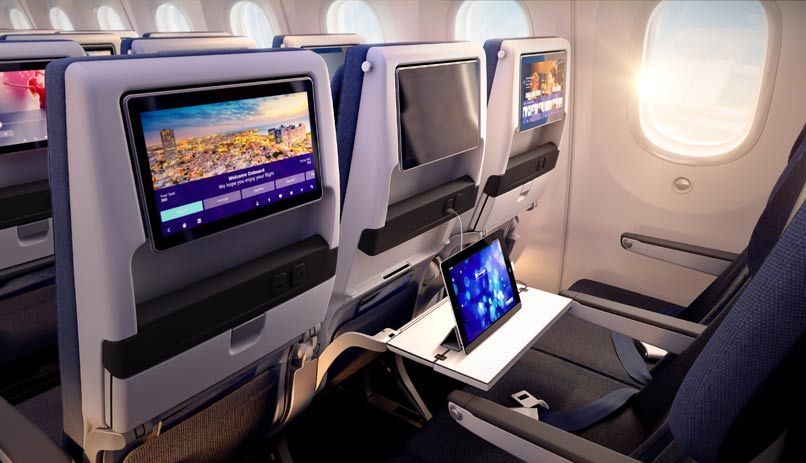 Economy Class
The Economy class of the Dreamliner is something merely different compared to what it has before. The seats were innovated and intentionally designed for a long range of flights. The cabins were increased to 30% giving you much space where you can store your things. Besides this, with only a press of a button, you can already have the control in the level of light that should come into your part. The lights are very unique and you can adjust this on your convenience. All this thing you can experience once you take your flights with ELAL.
Premium Economy
Having your flights to Tel Aviv with ELAL with their Premium Economy Class brings you seats that are more spacious enabling you to extend your foot comfortably. The screen sizes are larger. The compartments are more secured and most likely you have a privacy.  During meals, passenger's utensils are served in porcelains with distinct types of alcoholic beverages as well so you feel more pampered and closer to business class.
Business Class
We know that this is the most expensive among the three classes. But in the 787 Dreamliners that are ordered and configured by ELAL, it's guaranteed that you are not going to waste your money. As what you are going to pay is worth it. Compared to other aircraft this class possesses some seriously top notch luxury features. The seats are really gorgeous as it brings comfort to your back and on your neck. If you want to lay your back, it will only take you a single press of a button and a 2 meters long bed will be stretched. In this kind of comfort, you can feel to be at home. Together with the unique cover of your place, you will enjoy a different level of privacy.
These are the new features of the ELAL Dreamliner Boing 787 a comforting aircraft. I personally have never traveled to Tel Aviv, but if I were to travel there I would want to book a ride on the ELAL 787 Dreamliner for sure.