Rayman Legends just released and Grand Theft Auto V is here as well in September, this is your chance to win any video game you want $59.99 or less for any console or PC so you can dive right in and get your game on.
If you have a Wii U, then Rayman Legends is the game most Wii Fans have been waiting for, the unique play features for the tablet controller and the extras for the Wii U are what fans have been waiting for and arguably it is better for this platform than any other, but it is still great no matter which platform you play it on.
Saints Row IV more  your game, then feel free to pick this one out for the PlayStation 3 or Xbox 360 if you prefer.
Lost Planet 3 is another option as well alternating between first person and third person combat.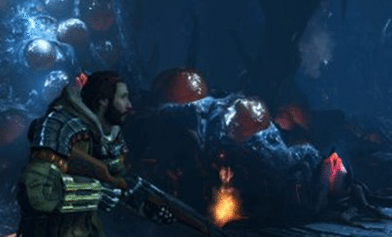 Or else you can pick any game you missed previously that you wanted to play including The Last of Us, Diablo 3, Guild Wars 2 (my favorite this year) or just about anything else you can think of that you have wanted to play.
Enter to Win a Video Game of Your Choice
Thanks to MetallMan for once again partnering with us in another video game giveaway we tossed together this impromptu September sweepstakes.
What game do you want to win? 
Remember sharing the giveaway with the refer-a-friend option has the potential to get you the most entries and increase your odds, also this giveaway has a unique "Create a YouTube video option" which gets you 9 entries just for being creative and saying what game you want in a YouTube video.