Thinking about starting a self hosted WordPress blog but that initial monthly or 1 year cost delaying you from making the switch from a free cloud blog platform or starting up a blog in the first place?  Then this is a giveaway for you, Web Hosting Buzz is giving our readers a chance to win a full 1 year Buzz Power Web Hosting Plan for 3 lucky Dragon Blogger fans.

What is the Buzz Power Web Hosting Plan?
The Buzz Power hosting package comes with the following features you can get started with 1, 2, 5 or 10 websites right away.  As it is an unlimited plan, this means you get the following
Unlimited Disk Space
Unlimited Domains
Unlimited Web Sites
Unlimited Bandwidth
Free Domain Name
Free Account Transfer
Unlimited Email Accounts
$100 Google AdWords Voucher (to get some initial advertising going!)
You also get CPanel which makes it very easy to manage everything from your DNS Zones, PHP configurations and SQL Server with PHPMyAdmin.
Now, Web Hosting Buzz didn't just want me to showcase a web hosting company I wasn't comfortable with recommending, so they set me up with a free trial account and wanted me to go to town on building a test site, running my configurations, load test tools against it and see how it all stood up.
The first thing I noticed is that Web Hosting Buzz uses Softaculous for doing all of your 1 click installs, this was different than Simple Script which I had used previously and actually appeared to be a little more user friendly. Within 5 minutes I had a test WordPress blog up and running.

I used my FTP access to copy over the themes and plugins I keep local backups up and I had a test sandbox site up and running in only a few minutes.  This was a snapshot on Twenty Twelve WordPress theme.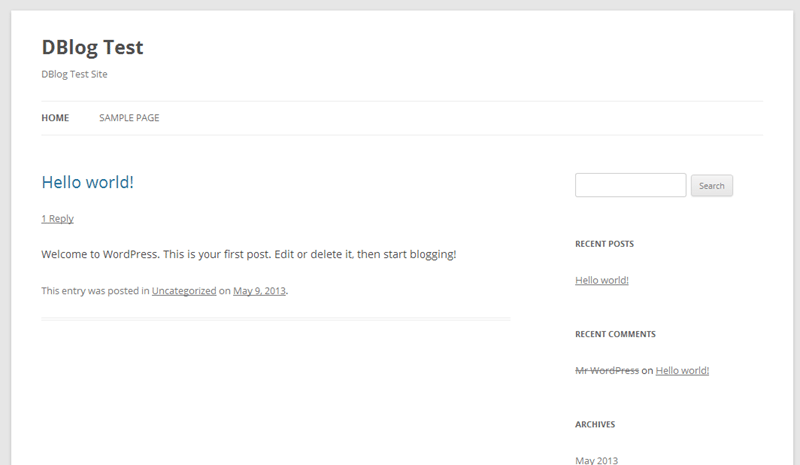 So from sign up to WordPress blog with all plugins, I was about 10 minutes total.  That is the winner will be able to literally have their site up and running in a short time and they can focus on adding content and using that $100 AdWords credit to start doing some advertising after they get some content.
Now, I always use Load Impact http://loadimpact.com/ to run some free load tests against any web hosting to see the concurrent user connections, I was pleasantly surprised to see this shared hosting performed very well, even with a minimal theme concurrent connections can trip up an oversold web hosting provider.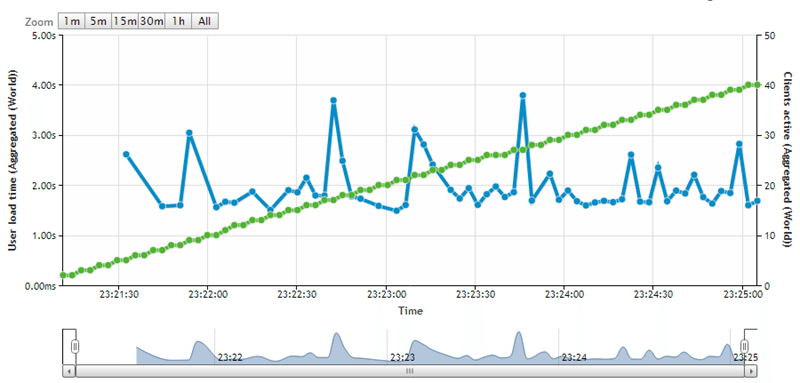 40 concurrent connections and pageload times stayed trim at just under 3 seconds most of the time.  This is with 0 caching plugins installed and no cloudflare so all hits were against the web host.
Web Hosting Buzz boasts 2 United States Datacenter locations in GA, and AZ my home state.  The pride themselves on their uptime average and support for customers, though I didn't open any support tickets so can't speak to how fast they respond to support cases specifically.
Enter to Win 1 Year Unlimited Web Hosting
This is your chance to enter to win 1 Year Buzz Power hosting from Web Hosting Buzz, this is my first giveaway running the PromoSimple platform so let me explain how it works, you sign in with email (this is how you are contacted if you win).  You also have to allow the widget to authorize against Twitter and Facebook so it can validate your entries, this should save time.  If you have any problems or feedback on the widget let me know.
Win a 1 Year Web Hosting Account
Good luck, 3 fans will get a 1 year unlimited web hosting package and thanks to Web Hosting Buzz for sponsoring the giveaway and offering some Buzz Power packages to the Dragon Blogger fans.