When most people talk about their favorite sports, they usually mention basketball, football, baseball, tennis, or maybe even hockey. Surprisingly though, nowadays you might come across more and more people who consider eSports as their favorite.
Although many sports fans may have heard of eSports, they might not rank it in their top 5. However, when it comes to facts and figures, eSports tops the list in terms of the amount of bets and money won each week. In fact, eSports market revenues exceeded almost $500 million in 2016. And here's why.
eSports, also known as competitive video gaming, refers to video game competitions between players or teams of players. eSports matches can involve a large, organized multiplayer video game competition between professional video gamers – that's right… people who actually make money playing video games for a living. eSport betting allows gamblers to place bets and win money if they correctly guess the outcome of the competition.
In the Beginning – The Rise of eSports
Although some may call it relatively new, eSports actually dates back to the early 80s with competitions on classic arcade and video games like Atari's Space Invaders and Twin Galaxies. In the 90s, video game competitions continued to grow in popularity with games like Super Street Fighter II or PC games like Doom. The gaming industry has developed tremendously since, and with it, the competitions have heated up.
Next, Pinnacle, a sports betting operator, began hosting eSports betting. Founded in 1998, Pinnacle represents one of the world's largest online sportsbook. In 2010, Pinnacle became one of the first international sports betting sites to offer odds on eSports. Although it started as an experiment, eSports betting quickly grew into a major betting market which doubled in just four years. eSports now represents the 7th largest market for Pinnacle, exceeding traditional sports like golf and rugby. In February 2017, the site had five million eSports bets in just one month.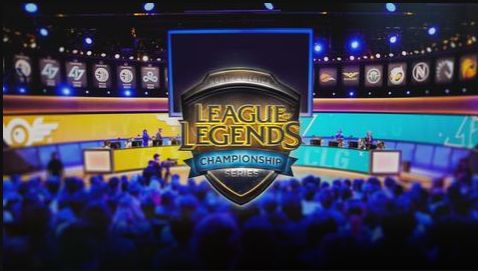 What's In Store for the Future of eSports?
With numbers like that, it's hard to deny that a bright future lies ahead for eSports betting. Other major sports betting sites like Bet365 and 888Sports have jumped on board giving eSports betting pride of place amongst their betting options.
In March of 2017, Las Vegas casinos started opening their doors to eSports betting. The Downtown Grand Hotel and Casino officially became the first land-based gambling establishment in the United States to accept eSports bets. This casino in particular has pushed the state government of Nevada towards the legalization of eSports betting. Many have even thrown around the idea of creating an arena of sorts for spectators to watch video games matches in person. Of course, in a place like Las Vegas, any such activity would naturally invite gamblers to place bets on the outcome of these matches.
With new doors opening for eSports, the industry will only continue to grow. If the trend continues, it seems eSports will keep on rising in the ranks among the highest generating events on sports betting sites. The sky's the limit!