Almost every writer can identify with this all too familiar scenario. You are in front of your computer. The blinking cursor on an empty word document seems to say 'this is due', 'you must write', 'think of something new creative and fresh.' All of a sudden the blinking mantra inspires you. The words flow easier than you could have imagined. Shortly, you are sitting in front of your completed article feeling satisfied. You stretch and relax. It's completed. Then, the nerves set in and the questions start. Is it original? Has it been published before? What is going to happen if they realize its been done before? Have I seen it in a movie? Was it somewhere in something I read lately. Prior to content checkers, one would have to just wing it and hope for the best;hope that there was no unintentional plagiarism in their article.Now thanks to this revolutionary technology you can submit a piece of work and either rest assured that it is not somewhere on the expanse of the internet or it is indeed fresh and ready to be submitted.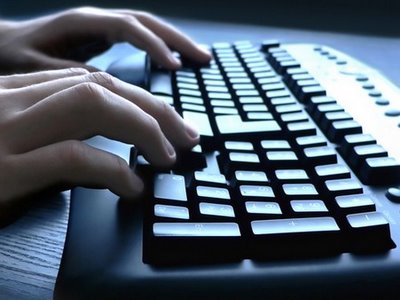 In July 2012 writecheck.com wrote an article called '5 Reasons to Use a Plagiarism Checker'. They detailed the importance of this invaluable tool. There is the option of simply checking your topic on the internet. However, with the overwhelming amount of articles on the same subject, it would be easy to miss the article you have mirrored. The content checker actually points out each thing that is a duplicate to another author's work. It even gives a percentage of originality. The plagiarism checker is a great comfort when you are hurried and need to get the work done yesterday.
There is another option besides content checkers, custom essay writing services. A lot of people are leery about using such sites. Mostly, they wonder about the quality of work that they are paying for. The site buyessay.org is a 'London-incorporated academic assistance company' that employs over 500 writers. Buy Essay states that each writer has taken and passed a four-hour long test ensuring that they are amply qualified to produce well-written papers. This includes competency in citations styles such as MLA and APA. The writers are from all over the world although someone can opt for one who is English as a first language. The other genius of Buy Essay is that you can opt to simply have someone proofread your work. Think for a moment the frustration of calling a customer service number where you have to press a myriad of different buttons and finally pay your bill to an automated system. Although, the task is done having used an automated service does not elicit the same confidence that the job is done correctly. The same group of skilled writers can check over a piece of writing giving you more assurance that it is completely original and devoid of mistakes.
There are any number of ways to double check originality. You can even Google content checkers and utilize any number to look over your work. Yet, there is not a better more accurate way of having a hundred percent confidence in your work than utilizing a qualified individual to make sure your work is absolutely perfect.