As opposed to a few years ago, when your web host options were fairly limited, the choices on offer today are extensive. From long-established shared servers to cutting-edge private cloud environments, it can be difficult to decipher the differences between each one.
Matters aren't helped by the increasing escalation of bare metal servers, which promise to provide the utmost in control and performance. But what are bare metal servers? And why should you consider them for your web host solution? Here's a brief beginners' guide.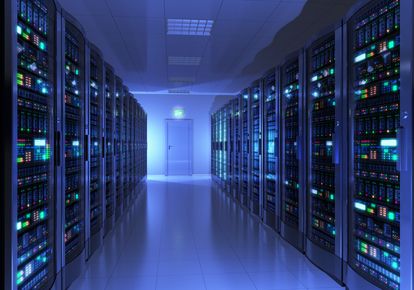 What is a bare metal server?
Simply put, a bare metal server is the traditional dedicated server but in a virtual environment. Users are given the resources of an appointed server, while the virtualisation hypervisor is directly connected and executed from the bare metal hardware itself. Take 100TB bare metal servers for example, which benefit from dedicated network ports for true isolation but with cloud environment freedom and flexibility.
Why the need for bare metal servers?
Seeing as bare metal servers directly interface with the underlying hardware in order to perform different virtual machine processes, they eliminate the need for a separate host operation system. They can also be directly installed on hardware, with the term 'bare metal' referring to a hard disk, the typical medium on which a computer's operating system is installed.
What can bare metal servers include?
Although the packages of different hosting providers will be different, bare metal servers can include:
Dedicated servers either with or without virtualised environments
Dedicated proprietary storage devices or dedicated parts of a multi-tenant SAN
Dedicated switches or ports from a multi-tenant switch
Dedicated load balancers or ports from a multi-tenant load balancer
How do bare metal servers compare with other options?
In contrast to virtualised infrastructure as a service, bare metal servers provide greater consistency, better performance, and are more affordable. Also, because bare metal servers are essentially physical servers, they can be deployed when needed and on an hourly basis. What's more, they deliver the benefits of dedicated servers within a company's firewall but without corresponding costs and associated issues.
What are the advantages of bare metal servers?
In addition to the elimination of the 'noisy neighbour' effect, which is when users on the same server effect stability and performance, as well as the cost efficiency of being billed on a monthly basis, the advantages of bare metal include:
Improved processing power
No wasted resources
Improved disk and network I/O performance
Better quality of services
Improved output/input operations per second
Who would benefit from bare metal servers?
Before committing to any hosting solution, it is important to determine which option would be best for your unique workload and applications. With a bare metal server, you will also need to assess the financial implications and be sure that staff have the technical knowhow to manage it. However, bare metal servers still represent an extremely flexible method of running a hosted application, as they are customisable, cost-effective, powerful, and scalable.