Installing the EVGA Geforce GTX1070 FTW ACX 3.0
Some of my more advance readers might think it's a little dumb that I am showing them how to install a video card, you may already know how to, and if so this video might not be for you.  I am providing this video for those of you that don't know how to install a card to save you some money and time.  Aside from saving you money, I am hoping to provide you some confidence to install and upgrade your video card on your own, even other devices.
Check out this video, hopefully it helps you out.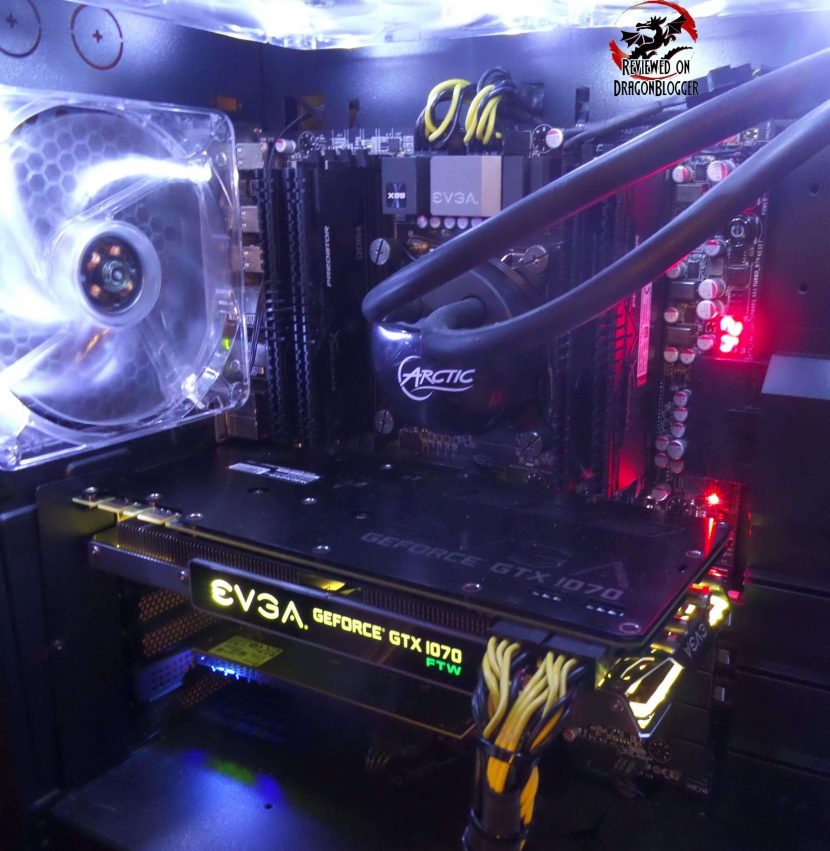 So here she is installed into the Anidees AI Crystal chassis.  The case has a slightly tinted side panel, so I removed it to show you the card in all its glory, plus I didn't want to catch any of the glare.
OK, enough with this, I hope it helped you but let's get into the benchmarks.