Installing the EVGA Geforce GTX1080 Ti Founders Edition
This may be a section some will skip over because they may already know how to install a video card, but I do this to help those of you that do not.  I do this so that you can have enough confidence installing or upgrading your own video card, even maybe building your own PC.  This video walks you through installing/upgrading a video card.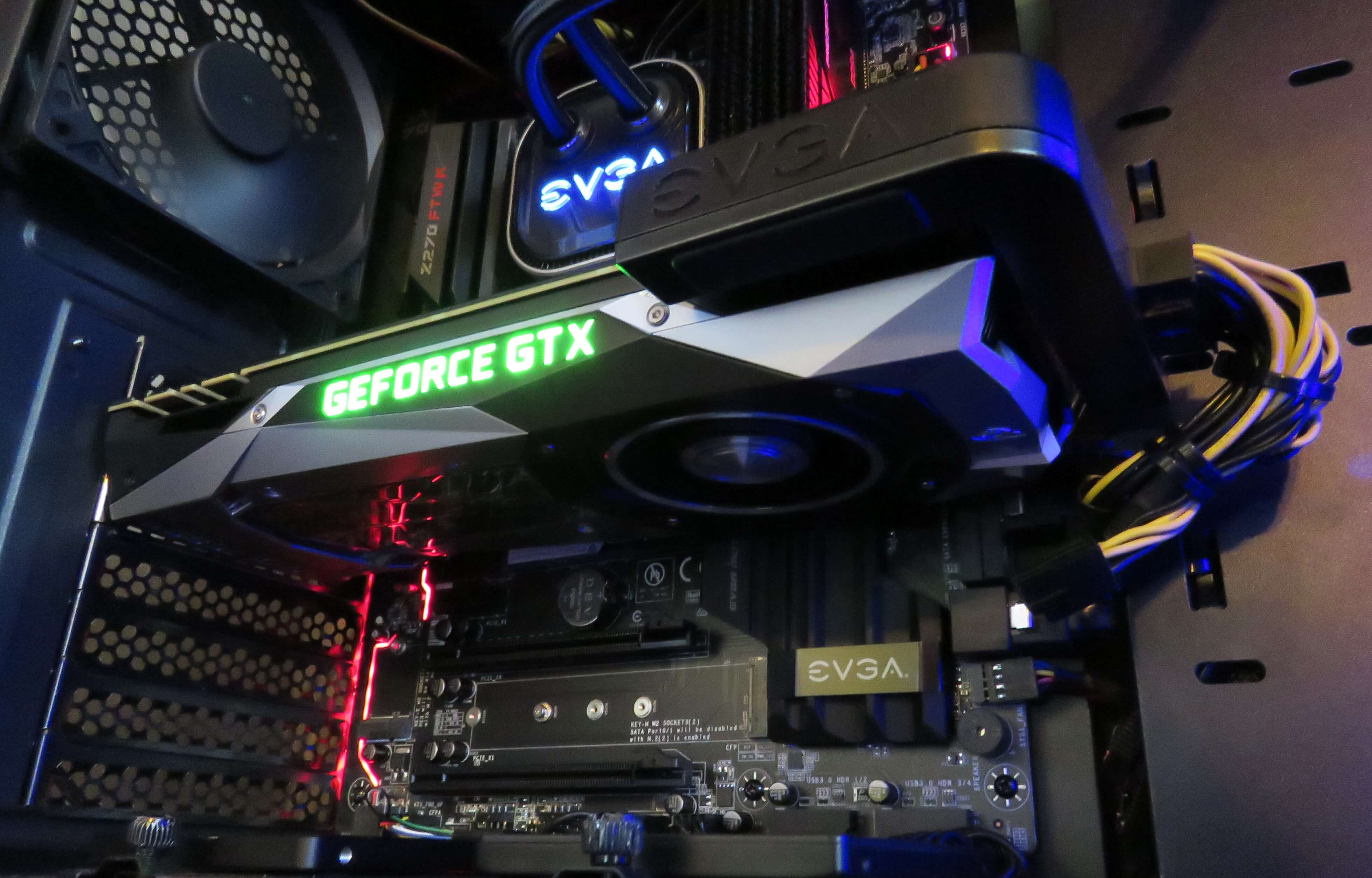 Here she is installed on the EVGA Z270 FTW K motherboard, makes a nice pair.
I will have to state, I had video of me doing this install/upgrade alone but I deleted it by mistake so I had to edit a video I did on a full system build.  In case it will help you, here are the 2 videos in which I extracted this video from.  Video #1 is how to build a PC and Video #2 is how to cable a PC.
How to build a Gaming PC with Intel, EVGA, HyperX, Cougar and more
How to cable a Gaming PC with Intel, EVGA, HyperX, Cougar and more
Alright, now it's time to check out how she performs.  This next page has some benchmarks.
I have spent many years in the PC boutique name space as Product Development Engineer for Alienware and later Dell through Alienware's acquisition and finally Velocity Micro. During these years I spent my time developing new configurations, products and technologies with companies such as AMD, Asus, Intel, Microsoft, NVIDIA and more. The Arts, Gaming, New & Old technologies drive my interests and passion. Now as my day job, I am an IT Manager but doing reviews on my time and my dime.