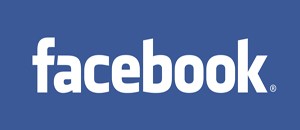 Facebook this past week rolled out the quiet update of altering group chat.  Days passed since the instatement of this update with many curious as to what had occurred to their group chats.  Minute by minute threads have been filling up Facebook's Group Chat forum demanding an answer to this apparent secret feature change.  People have even gone to their other social media haunts and shared their displeasure or curiosity regarding this.  Finally, Facebook broke it's silence – in ironic fashion!
If you now browse Facebook's help pages, you will now find the following message hidden under the various question and answer toggles.
Group chat has changed. In certain groups, you'll now see the option to message other members of your group. This way, you can contact any group member even if they aren't available to chat. (Source: Chat: Bugs and Known Issues)
What does this exactly mean?  It means that in the majority of popular groups you frequent, you cannot chat with your fellow group mates unless you add individual members or the entire member list to a shared group message.  Every time anyone partakes in these group messages, each "lol", ":)", and YouTube link will land in the email boxes of whoever you added to the chat.  The only way to stop this barrage of notifications is to leave the group message, disable private message notifications all together, or create filters in your email client.
Facebook has yet to explain the logic behind this amendment to the chat settings.  One possibility is that Facebook wishes to apply a push for users to download their Facebook Desktop Messenger client.  The best evidence that illustrates this is their latest retweet of this App Store tweet.
Planning an upcoming event? Use @facebook Messenger to coordinate last-minute details. tw.appstore.com/R58

— App Store(@AppStore) June 29, 2012
In the battle between social network giants, search engine mammoths, and software developer titans your desktop and smartphone have become primo real estate.  The question is…how much of our real estate are we willing to dedicate to these functions?  For those of you who are unhappy with the push toward the new software or mechanisms, you can always use easy clients like ZippyChat to chat with your fellow group mates.
Mitra Faridian first joined the site in 2011 under the handle "Persian Poetess." Her gaming and entertainment taste is very eclectic and she's always open to a fun new virtual adverture. Email her at the following address: mitra [at] dragonblogger.com