If you closely look at the tech market today, you will find that the Micro USB charging port is gradually shifting into oblivion from tablets and smartphones. The USB Type-C charging port is now taking its place. If you check out the latest range of laptops, smartphones, tablets and gaming consoles, you will find the presence of the USB Type C charging port.
Now, as a user, it is understandable that changing your cables and other accessories for charging can really be annoying. However, when it comes to USB Type C ports, you will find they have a large number of advantages. With them, you can charge your devices quicker, and data transfer is done faster!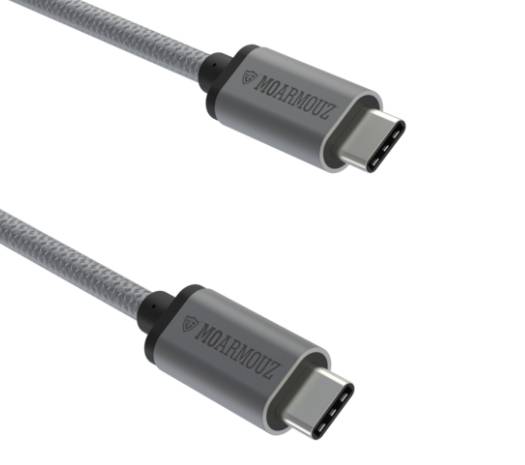 Buying guide for USB Type C Cables for your device in the market
When it comes to buying USB Type C Cables, you will find that there are several faulty cables available in the market. They can destroy your device as they draw too much power. That is why you should be careful. Manufacturers usually follow USB standards and credible brands ensure that all the rules and regulations of these standards are maintained.
If you are looking for the best USB C to USB C Cable, it is essential for you to purchase them from credible websites like Amazon. The tech giant has started to check USB cables to see if their official standards are maintained and kept. You should always buy USB cables from reliable and known brands in the market. You should read their buying guides so that you efficiently can find the right cable for your needs. You should also read the product descriptions carefully and understand the cables that you are about to buy. The last thing that you need is a faulty cable that destroys your device. Be prudent and take your time when you are buying cables for your mobile or computer device.
Ask experts if you have confusion
Now, if you are looking for a USB cable for an older device, it is prudent for you to ask skilled specialists and professionals that will help you out. Speak to them and ask them what the best cables for your mobile or computer device are. If you do not have the time to visit local stores, you may seek the advice and the recommendations you need from online forums and discussion boards on tech websites. The experts here will guide and advise you accordingly.
Therefore, when you are buying a USB cable for your needs, keep the above tips and facts in mind. They will help you in getting a good quality cable that enhances the functionality of your mobile and computing device with success. Read product reviews and customer testimonials to gain first-hand insight into the product when you are buying them from online sources. Do not opt for cheap brands as in this case you need to compromise on the quality of the product and this potentially can damage your device permanently- so be careful!