Are you looking for a quality system that can do it all, but you don't want to spend a huge chunk of your hard earned money on a desktop, a game system, a smart TV or a Roku box? Now you can get all the features that you crave on a small, powerful system that fits easily in the palm of your hand and does everything that you need in a simple and streamlined package, for an extremely low price.
You'll soon learn exactly why the Beelink i68 is the most powerful TV Box out there, bringing you everything you'd want and even features you didn't know existed for a price much lower than its competitors.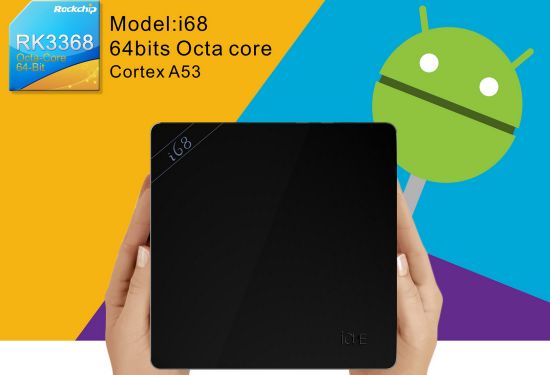 What kind of features does the Beelink i68 bring to your viewing experience?
The most advanced Android software update on the market (5.1).
A streamlined design (12 x 12 x 2.4 cm).
4k*2k at 60fps
A stellar processor with an Octa Core 64 bit graphics engine to take your android TV experience to the next level.
Bluetooth brings all of your favorite music to your Beelink Android box with ease, even connect your speakers, keyboard and mouse for unrivaled ease of access.
A full selection of applications to let you get work done or play your favorite games on your home television, with specialized apps, email, Facebook, Twitter, Picasa, and Instagram. Download all of your favorite applications!
The KODI XBMC add-on features give you virtually any add on you could dream of- from pictures, videos, music, programs and even unique system updates.
Designed with product safety in mind, with unique protection from overheating, with additional power to update three times faster than the nearest competitor, plus it won't lose your programs and information.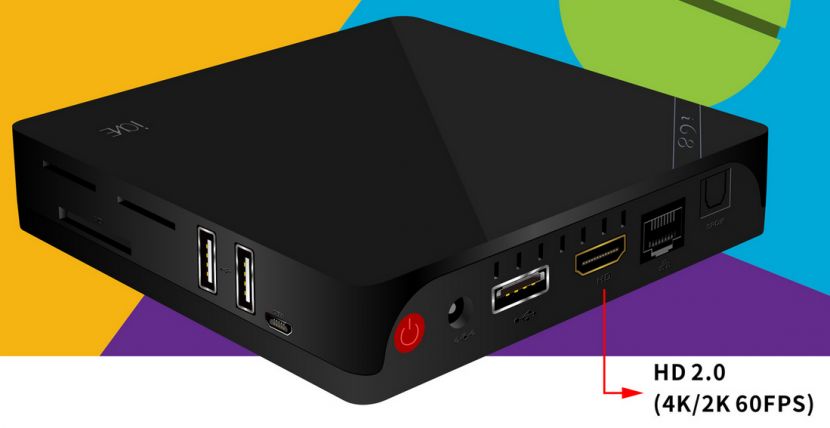 There's really nothing better on the market than the Beelink Android TV box. It's fully loaded with all of your favorite features to guarantee the best TV box experience that you've ever had. With 2.4G 5.8G WiFi, 2GB of RAM and full compatibility, you'll blaze the web, enjoy a higher quality of video, and never get stuck on an annoying buffering screen. It comes complete with three USB host ports, even an OTG port to connect with your favorite devices and share information. Complete with a wireless infrared remote, you'll never even have to leave your couch to get the convenience that you crave.
Let's cover a few of the pros and cons about this product:
PROS
Powerful, streamlined device that delivers all the capability that you need to get all of your favorite shows, games and applications in one easy package.
Complete connectivity with all of your devices, speakers, and cell phone with Bluetooth capability and USB/OTG port availability.
HDMI connectivity means that you get the best home cinema experience on the market, plus you can connect to all of your favorite websites from your couch, from your Android box.
Wireless Infrared remote and mouse and keyboard compatibility to increase your ease of use.
Unbeatable price, with unmatched quality.
CONS
Brand new product (has only been available since June), sure to have a few minor bugs.
Very small, very lightweight.
Preloaded apps can either be a good thing, or take up valuable space. Luckily, the Beelink i68 has plenty of room and processing speed to spare.
Why You Should Buy the Beelink i68 Android Box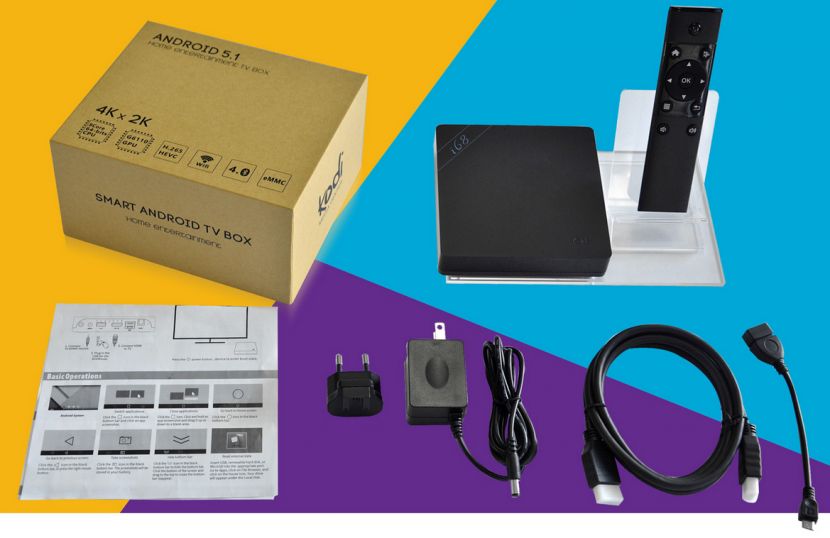 This Android box is one of the best products on the market, and it's gotten this kind of a reputation for a reason. Not only is it powerful, well designed, and completely loaded right out of the box, it brings you power, clarity, and speed when you need it most. Instead of waiting around for your favorite YouTube videos, shows, or music to load, everything loads amazingly fast with the highly capable Octa Core Processor and H.265 video decoding technology. There's practically nothing that this device can't do- it's got a powerful and capable video card to guarantee the best graphics, and you can even play games on your TV box, right from your couch.
For around $80 over at Gearbest.com, you're never going to find a better product than this one, because Beelink has pulled out all the stops. Sleek, stylish, and virtually unbeatable in the TV box market and remember Gearbest.com offers free shipping worldwide!