My Google Feeds are just magically gone!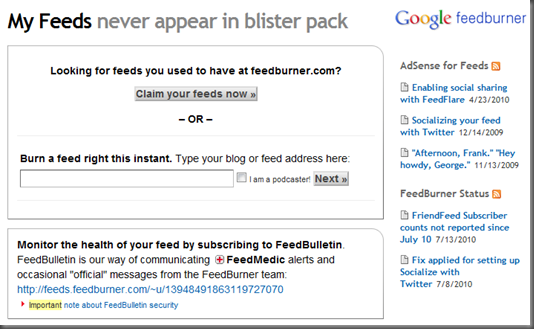 Yet my feeds are still active and seem to be working at http://feeds.feedburner.com/DragonBlogger which means they appear to still run on feedburner.com but are somehow not managed by my Google Account anymore.  I don't know how widespread this issue is but checking the Google Feedburner groups and polling on Twitter I have seen at least 15 other people who have reported the same issue.
Adding the feeds manually would only reset the subscriber counts for all my blogs, and I can't seem to find out a solution at the moment.  Google has no contact for support from what I can find.
How many others are experiencing the same problem with Google Feedburner feeds?
Update:
Looks like Feedburner is back up and working about six hours later, I checked with all 3 browsers and can see my feeds again.  No known root cause of the issue that I can find however.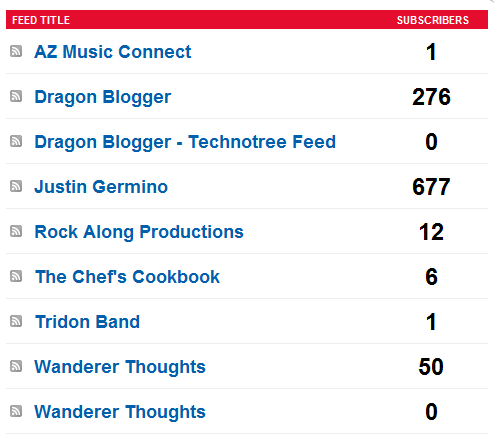 -Dragon Blogger