Five greatest casino movies of all time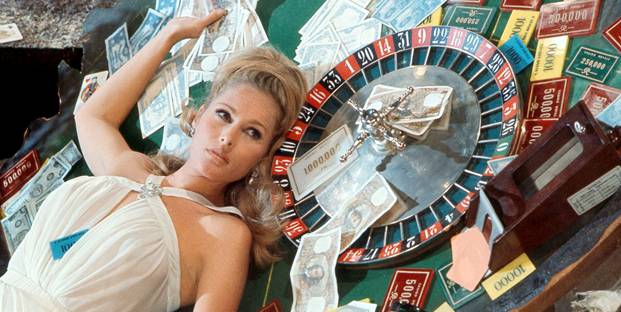 Whatever it is that you like about casino movies – the suspense, the glamour, or the gangsters, any true casino movie fan will have these in their collection. Maybe you're hosting a themed poker night and want inspiration, or you're planning a trip to Vegas, this top five will help you get in the mood.
These are the five greatest casino movies of all time:
5. Hard Eight (1996)
John (John C. Reilly) has lost it all, he has no money and nowhere to stay. Then Sydney (Philip Baker Hall) comes along and trains him in the art of gambling. It's all going well, but then John meets leading lady Clementine, played by Gwyneth Paltrow, a flirtatious waitress and occasional hooker who has John enraptured. A run-in with Jimmy (Samuel L. Jackson) leads John to flee the scene and sparks fly. Hostages, cheating, seduction, it's all there in this character-driven drama that was the directorial debut of award-winning director Paul Thomas Anderson.
4. 21 (2008)
Based on a true story, 21 explores the dark side of casino life, as six students train in card counting and go on to take Vegas down in one fell swoop. Jim Sturgess, Kate Bosworth and Kevin Spacey lead an all-star cast in this teen drama with a twist. In a bid to raise funds to study at Harvard, Ben Campbell comes up with the cunning plan to win the $300,000 he needs to attend the prestigious university. Through the use of card counting, code talk and hand signals, the six are able to win big at blackjack on the Strip to raise the funds they set out to, but the journey doesn't end there…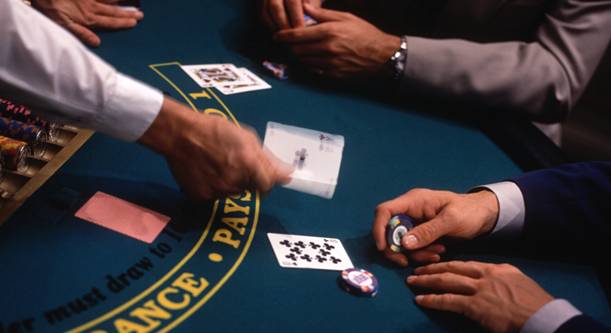 3. Croupier (1998)
This British casino thriller is set in London's west end and sees struggling writer, Jack, played by the dashing Clive Owen, take on a part-time job as a croupier. What starts out as a means to an end becomes all encompassing, and girlfriend, Marion, played by Gina McKnee, begins to get concerned.
Lured into what seems like a simple planned heist at the casino, Jack finds himself tangled up in more than he imagined. Credited for its realism, this film depicts a casino in its true, slightly less glamorous reality. Produced by Channel Four Films and directed by Mike Hodges this is a unique take on the genre.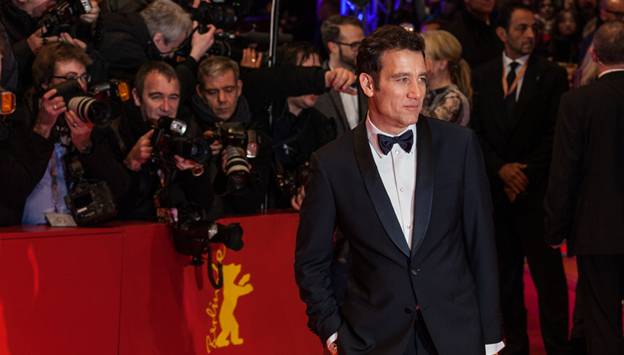 2. Casino (1995)
Robert De Niro, Sharon Stone and Joe Pesci star in this casino classic from Martin Scorsese. Set in the 1980's, the movie explores the dark side of mobsters and the casino scene – think guns, gangsters, well-cut suits and lots of money. Robert De Niro plays Sam 'Ace' Rothstein, owner of Tangiers casino in Las Vegas and Joe Pesci plays his longtime friend Nicky. Drugs, murder and a dangerous liaison with the bewitching 'Ginger' played by Sharon Stone, lead to a showdown in the desert in this casino epic.
1. Casino Royale (2006)
One of Daniel Craig's finest performances and perhaps the greatest Bond movie of all time, depending on who you ask, this movie centers around a high-stakes poker game at Casino Royale in Montenegro. James Bond, 007, the 'best player in the service', is enrolled on the mission to defeat Le Chifrre, banker to the world's most dangerous terrorists, who will be playing in the game to win back his money. As in classic Bond style, there's a romantic liaison on-course, with Eva Green co starring as Bond's attractive accomplice, Vesper Lynd. This is the one to watch for high-octane glamour, big stunts and some serious special effects, as no-one does action movies quite like Bond.
Feeling inspired? Practice your slot game skills with the free casino app from Rivers Casino, featuring free slot games for hours of fun. Unlock new levels as you go in the Play 4 Fun section and get in some practice before you start playing for money. This is one of the best free apps for Android out there, with great graphics and a creative collection of slot game themes.
You can play for fun at home with this free casino app, ready to download at the Itunnes Store, with numerous slot games.