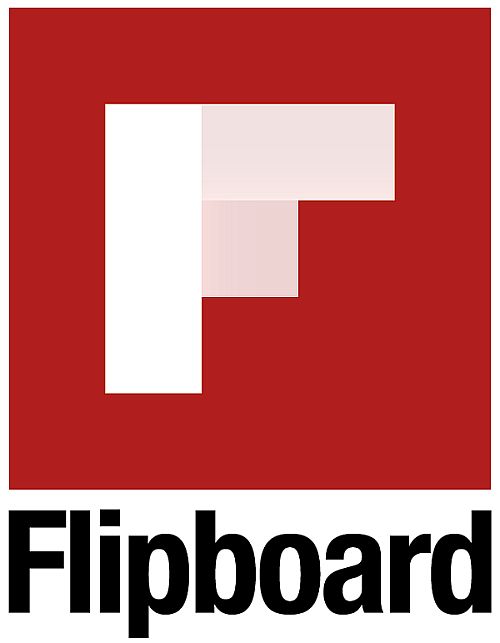 Flipboard, the famous social magazine, which was created for Apple iPad, is now available for download on your iPhone. The popular iOS app was designed based on the beauty of print and simple action of flipping pages, which gives you a feel of reading a well organized magazine. Flipboard application lets you to get all your stories, photos, news and updates from social networks to be organized at one place.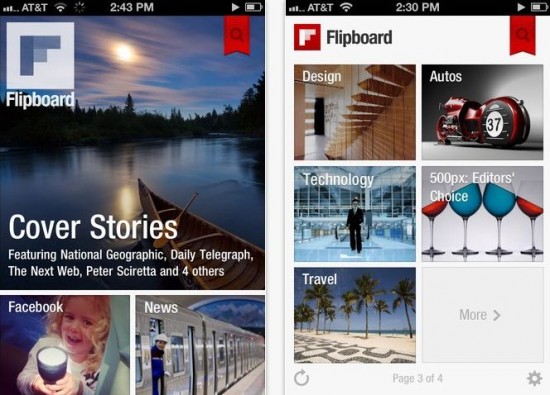 "The iPad is an amazing device that challenged us to rethink how people discover and share social updates and news. With the iPhone we redesigned Flipboard for those times during the day when you've only got a few minutes to check in, when people want to find the things they care about even faster," said Mike McCue, CEO of Flipboard. "Flipboard for iPhone has been our number one request and now this release finally puts all the power of Flipboard in your pocket."
The app is now specially redesigned for Apple iPhone, which comes with a beautiful interface and a first time feature on Flipboard called Cover Stories, which is nothing but a new section that automatically learns reader's interest related contents and keeps them posted with interesting updates and news. The app lets you to get connected to social networks such as Facebook, Twitter, Linked-in, Google reader, Flickr, Tumblr, 500px and Instagram and also has separate categories like Travel, Technology, etc., to suggest you for recommended stories.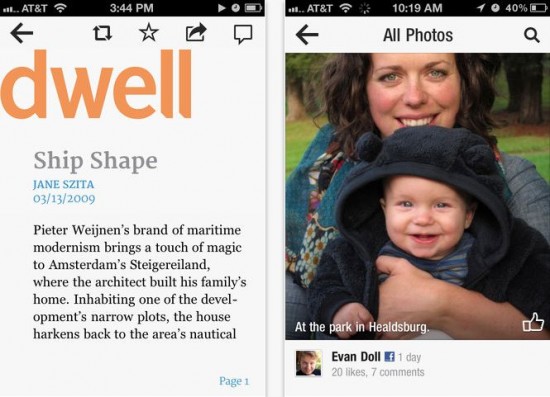 Unlike the iPad app, Flipboard for iPhone lets users to flip pages vertically, making it easier for users to use the app by holding there phone with one hand. Readers can also quickly flip through the content and just tap to slide the story open and swipe back to return to where they left off. You can also access all your favorite content and social networks you saved on the iPad edition with the help of Flipboard accounts. Readers can make use of Instapaper or Read It Later to mark stories you want to save on the app.
The Flipboard iOS app is now compatible with iPhone 3GS, iPhone 4, iPhone 4S, iPod touch (3rd generation), iPod touch (4th generation) and iPad running on iOS 4.0 and above versions and is available for free download.
[youtube width="530″ height="400″]http://www.youtube.com/watch?v=vfCaVzbvmVU[/youtube]