Disclaimer: This was a sponsored post, commissioned by uCoz.com. I was compensated to learn about the service and share information about uCoz with their free website builder with my readers. The words and opinions are mine and mine alone.
---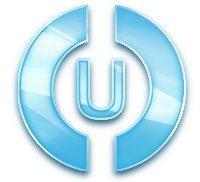 uCoz offers a free website builder that provides anyone with access to the internet the ability to use its free website creator to create his or her own free website without requiring prior experience in website design.
For beginners looking for specific or additional features to host on their site uCoz offers free unlimited disk space, one free domain name (acquired during registration,) in addition to any other domain that was purchased from a domain registrar, the ability to upload your files via FTP and/or utilize their back-up services—even if you already have an existing website. uCoz can help to increase your site's appeal to a broader audience by providing owners with new web applications or modules to expand the usability of your site's content, by combining various modules (forums, EShop, page editors, blog, publishers, or gaming modules) to enhance your site's content, without prior knowledge on how to make a website.
uCoz constantly strives for user satisfaction by providing creative applications, model templates, services, and of course the all in one convenient and free website builder. Here is how this works — after registering, and after choosing your domain name, you create your unique and custom website by accessing the user control panel. Choose your site's primary design including your sites primary default language. Then you get to select your template from over 200+ default templates and start adding your modules.

uCoz* Offers their customers

:
Unlimited Free disc space

Your files can be uploaded through a web interface or FTP

In addition to one free domain name obtained at registration with uCoz; other domains can be attached (it can be purchased from any domain registrar)

Site back-up

200+default templates

21 modules, thousands of widgets and gadgets

Domain name like site.com

Data backup

Modern CMS
Distinctive to uCoz*
Special template language which allows to check different conditions when generating pages
Templates builder which allows to completely change the design in a very effective way
Integrate popular web services like YouTube, Google Maps, PayPal, etc., along with useful gadgets and widgets; Twitter, Flickr, FriendFeed, Wiki and others; all the tools you need to create a free website.  uCoz's free website builder templates can turn any website into a business hub, a creative hobbyist playground, or an education resource.
The functionality and the usability of these template designs makes it easy to best suit your needs and enhance your site's attractiveness to your audience by providing you with all the tools and user capabilities you will need. Need help? Just contact uCoz's technical service department or customer forums, where knowledgeable users and customer service representatives are there to assist you.
Even if your sites are hosted at another web hosting service, you can still use some of the featured services at uCoz.  With an emphasis on customer satisfaction and service, uCoz provides its users with the most advanced and "free" creative web services.
Image credit: uCoz.
*Further details on products and services are provided at uCoz.com.