I have reviewed and tested a ton of external batteries in the 3,000mAh to 14000mAh range and they all do a great job at the 1A and 2A output for charging smartphones and tablets.  But Full of Fuel Technologies, Inc. is looking to create the external battery that can charge anything you need it to, including keeping your laptop or notebook charged as well as charge your tablet 4x over.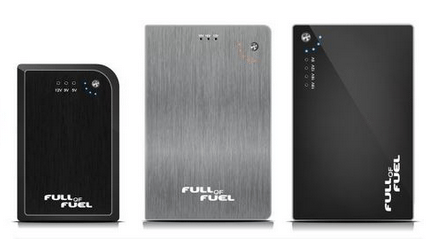 The Full of Fuel F-20 which they are working on will be a 20,000mAh battery pack and support DC 60W output at 12V, 16V or 19V, it will also output up to 5V / 1200mAh and will be able to keep your phone and laptop lasting longer.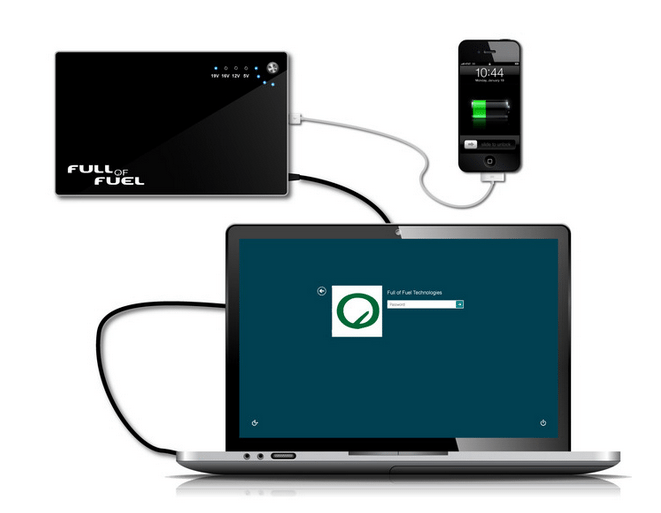 This is currently a Kickstarter campaign that has met half of it's funding goal of $20,000 so far.  Here is the estimated number of times the F-20 will charge your mobile devices.
Number of times the F20 (20,000mAh) will charge your device: 
Number of charges depends on the mAh of the device being charged. Divide 20000 by the mAh of your device. ·
Apple iPhone 4,5, 5s & 5c : ~14 times
Apple iPad 1 or 2: ~3.5 times
Apple iPad mini: ~4.5 times
Google Nexus 4: ~9.5 times
Google Nexus 10: ~3 times
The F-20 will also come with an adapter with 8 plugs to handle nearly any laptop model you own.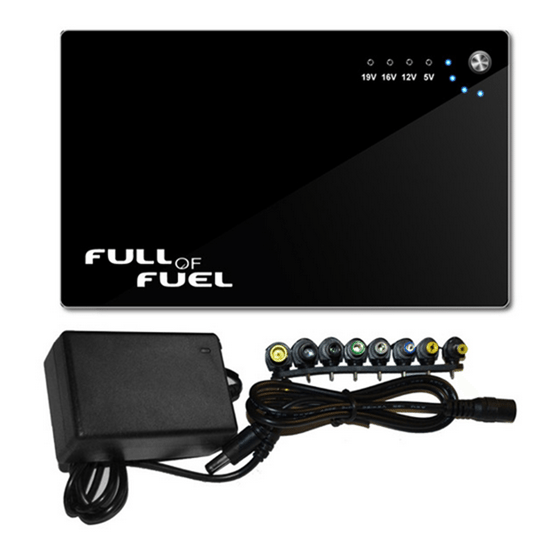 Should this campaign reach it's funding goals and make it to market, it will be the road warriors dream for those on long road trips or flights without access to a power plug and may be the end for those who have to carry 2 or more external battery packs which I do currently.
Learn more about the Full of Fuel devices on the Kickstarter Campaign and support it if you need such a device: http://www.kickstarter.com/projects/1662610611/powerful-charger-multiple-devices-multiple-times-o
Also you can ask questions and connect with the Full of Fuel folks at: