We are influencers and brand affiliates.  This post contains affiliate links, most which go to Amazon and are Geo-Affiliate links to nearest Amazon store.
The Hermes P1 is a mechanical keyboard made by Gamdias that is currently sold on Amazon for a price of $54.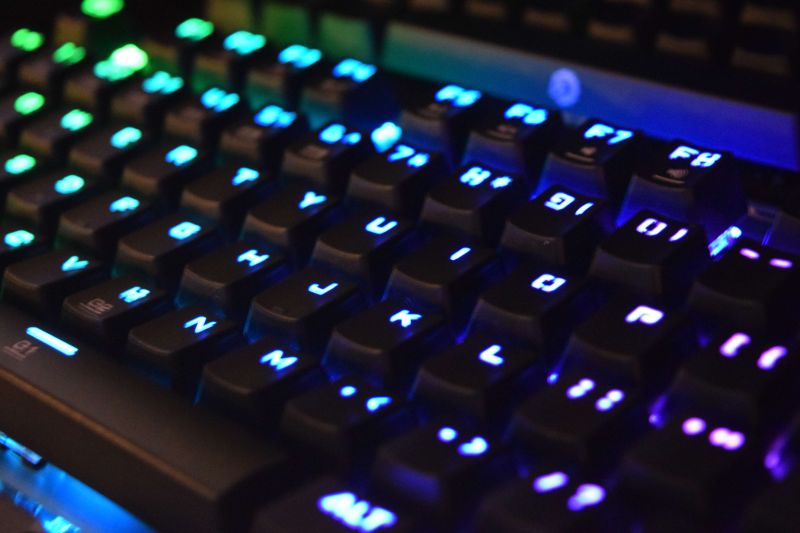 Build and Design
To start off, this keyboard looks great.  The back plate is made of a very nice looking brushed aluminum that is both strong and light.  With a full metal front and solid plastic on the back, the P1 feels very stable and I expect it to hold up very well.  The design of this keyboard is clean and simple, not overly flashy or "gamer-y" which I appreciate.
The Hermes P1 has built in feet to prop it up and the key remover is built in to the back, so you always have it with you.  There is also a detachable wrist rest which is helpful.  The only note I would add is that it is plastic rest is not overly comfortable, but it is still fully functional.
Each key is individually lit with an RGB LED that looks great.  The keys light up very bright and can be configured to one of four brightness settings.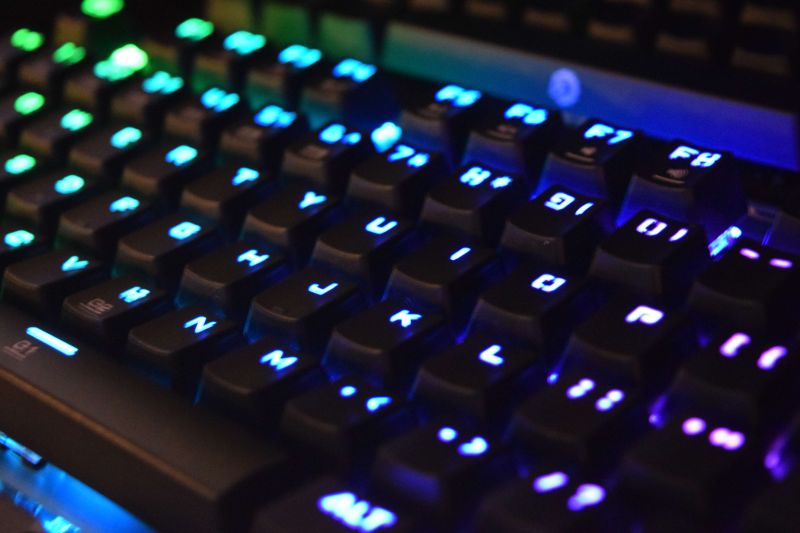 The only negative to add about the design is that unfortunately there are no extra USB, or any other ports, which I find unfortunate.
Keys/Switches
This Hermes P1 features the Gamdias certified Blue Switches which feel almost identical to the Cherry MX Blue switches.  They are light and easy to press, and offer audible and physical feedback with every click.  The keyboard is standard size and has every key you would expect to see on a US keyboard, including a number pad.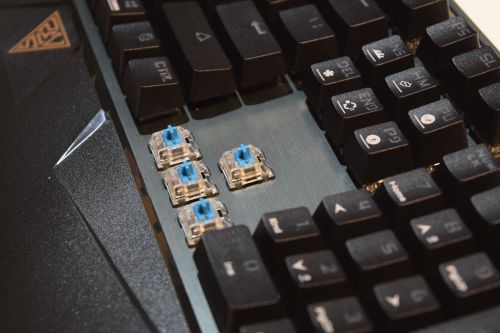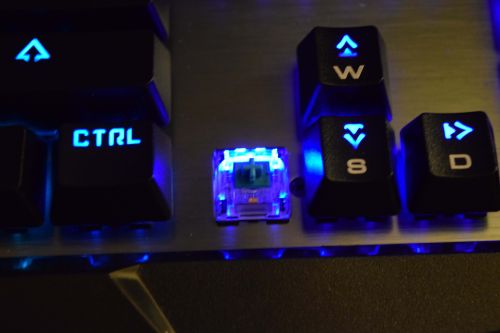 Also worth mentioning is that this keyboard features anti-ghosting with N–key rollover to assure every click will be registered.
Overall these keys look great and feel amazing to type on.
Programablity
First, the Gamdias Hermes P1 has some built in lighting functions that can be accessed without the use of additional software.  By using FN+1, 2, 3 and so on, you can access up to six different profiles that come preset, but can also be configured using the Hera software.  You can also activate some of the different lighting motions by pressing FN+INS,HM,DEL, or END.  Motion speed can be adjusted using FN+PU and FN+PD, and motion direction using FN and the arrow keys.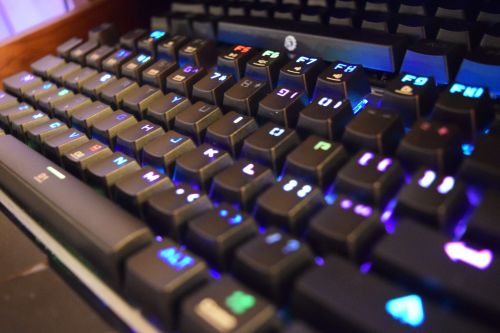 Once you download the Hera software, you have full control of programming your keyboard.  You can completely customize your key assignments, set and manage macros (which also can be set on the fly), set sound and timer options, and fully customize your LED layout and motions and assign all of these functions to a specific profile.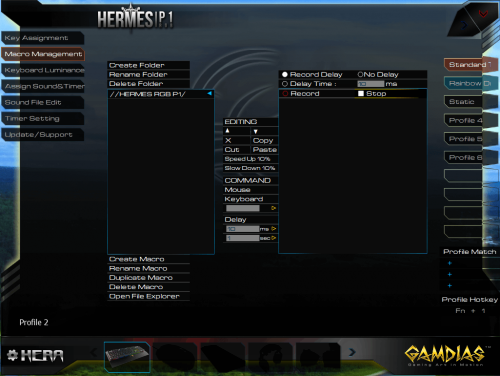 The Hermes P1 comes with 11 built in key LED motions that include:
Wave
Breathing
Responsive Fade Out
Responsive Fade In
Marquee Ripple
Colorful Marquees
Circular Marquees Neon
Rainbow Drops
Slide in
Rotation
Summary
Overall, the Gamdias Hermes P1 is a feature pack mechanical keyboard that comes at a great price.  It looks very nice with it's brushed aluminum back plate and full RGB, not to mention, the Gamdias certified blue keys feel great.
We are influencers and brand affiliates.  This post contains affiliate links, most which go to Amazon and are Geo-Affiliate links to nearest Amazon store.
I love to create video productions, writing, and technology. Product reviewing is a perfect culmination of all three of these. I also enjoy flying, crashing, fixing, and spending money on FPV quadcopters (a less scary way of saying drones).