Low end Android smartphone users are surely missing some of the fun that high end graphical games contain but only play on more powerful Android devices.  That's the saddest part even after having an Android phone, when it doesn't have the power to play some of the great games that exist. I know its humiliating to watch your friends playing GTA IV or Max Payne on their Android smartphone and you just have no option but to watch their game play. Well, in this article, I am shedding some light on a number of games that will run on almost all Android phones without performance problems and will surely entertain you.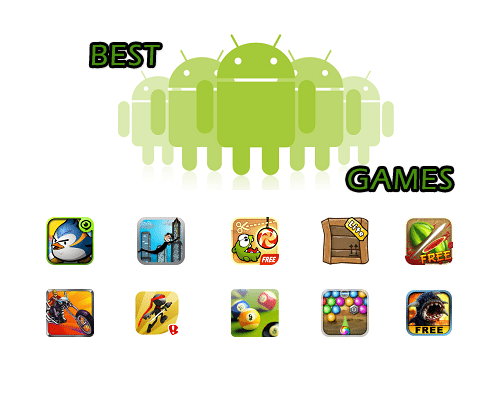 Best Games for Low End Android smartphones
Air Penguin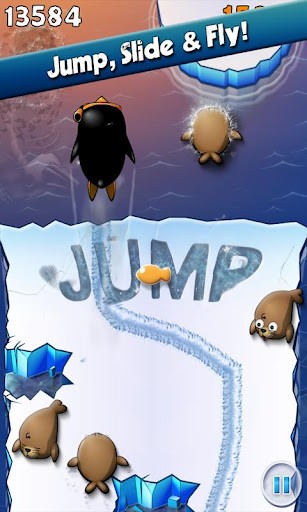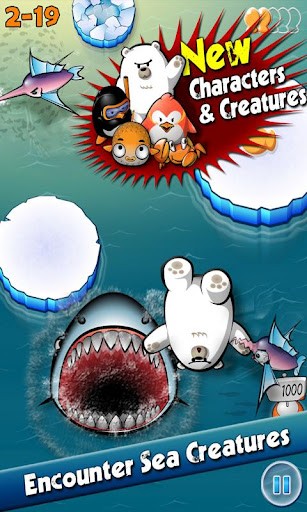 It is one of the finest games I have ever played on low end Android smartphone with a 600MHz processor. There are absolutely no lags and it just keeps you engaged throughout the game. Air Penguin is a unique game in its own right which tosses on the tilt of your Android smartphone. A penguin starts his journey from one of the Islands and you are going to help him to reach the other end. You have to control the penguin through the tilts of your phone and as you proceed, a number of obstacles and levels makes it more entertaining with each level.
Rope'n'Fly-From dusk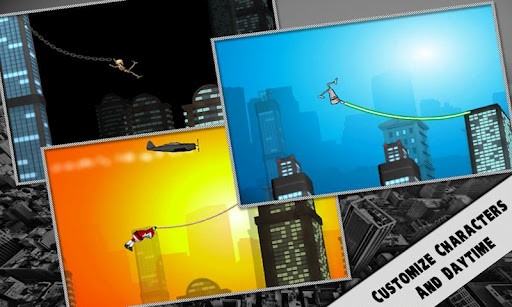 Rope n Fly is one of the addicting game which I love to play. You need to make use of a rope to swing from one skyscraper/building to another. The concept is very much similar to the actions of a spider-man game. You have to control the ropes by tapping on buildings and you get extra achievements for performing various kinds of jumps. Free mode definitely has restricted levels and I do recommend you buy it from Play store for just $1.
Download Rope'n'Fly-From dusk free
Download Rope'n'Fly-From dusk paid
Cut the Rope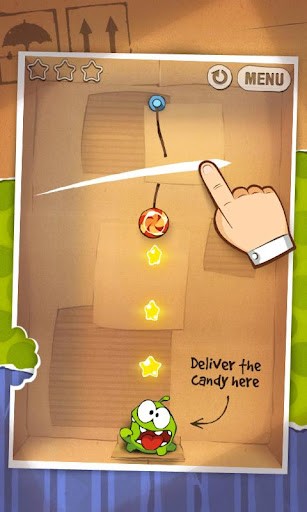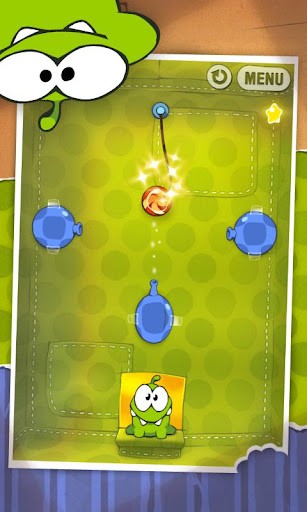 If you are looking for some brain teaser games then Cut the Rope and Cut the Rope: Experiments are the ones you should definitely try. The levels are damn tricky and presentation style is beautiful enough to keep you engaged. The little frog may find some fans during the game-play and his disappointment when the candy misses his hungry mouth keeps you trying again.
Download Cut the rope
Move the Box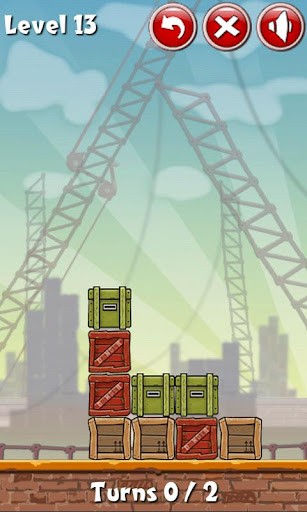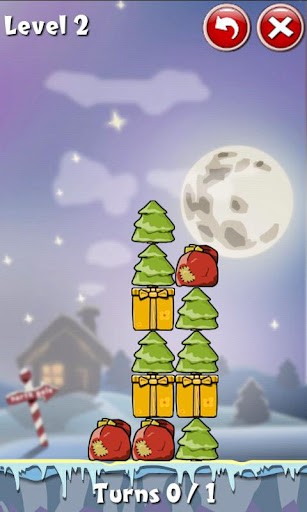 Move the box is another brain teaser game I love to play on my droid. You need to move, drop or swap the boxes in a given number of trials. The free version of this game features 144 levels and if you are looking for some more you may buy the pro version.
Fruit Ninja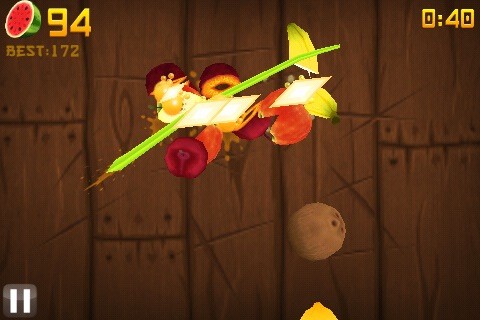 Fruit ninja is a smash hitting game which is popular worldwide. Swipe your finger across the screen to slash the fruits. The worldwide leader board through feint will keep you updated about the high-scores. It ensures that you don't get bored of playing the same with its three different addictive game modes.
Racing Moto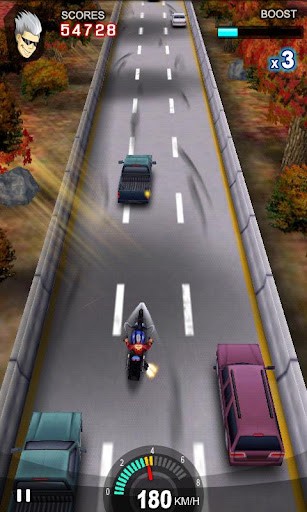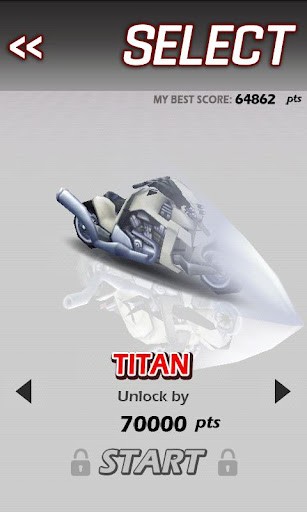 If you love to have some racing fun then you would definitely love this lightweight moto racing game. The bike with which you play is controlled by tilt of your smartphone. Tapping and holding the screen will accelerate your bike. As you go on collecting the coins and winning the races, you are able to buy new upgraded bikes from repository.
NinJump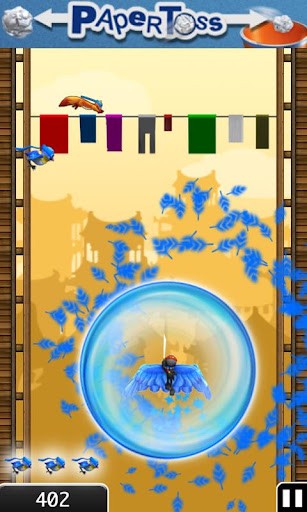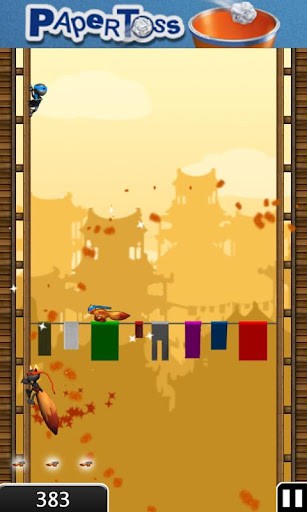 NinJump is one of the games that I love to play on my Android phone all the time. You need to rise to the top by avoiding squirrels, angry birds (not the one which you find in Angry birds game), enemy ninjas and exploding bombs. You can make use of simple tap to jump from one wall to the other. There are numerous ways of getting bonuses and level upgrades.
Pool Master Pro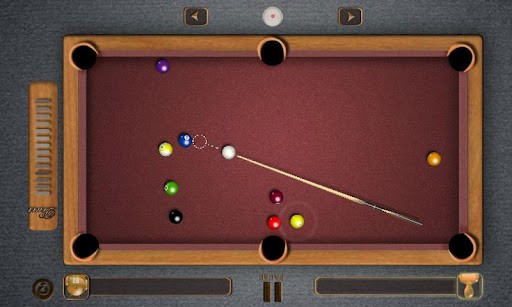 If you love to play pool then Pool Master Pro is one of the games that you should not miss out on. With its realistic 3D animations, easiest touch control for moving the stick, 8 ball and 9 ball modes, this game stands out in the crowded app market. If you want to challenge your friends and colleagues, you can do so by having player vs player mode. Oh and Pro at the end of the name doesn't means that it is paid. It is freely available in Google play store.
Bubble Shoot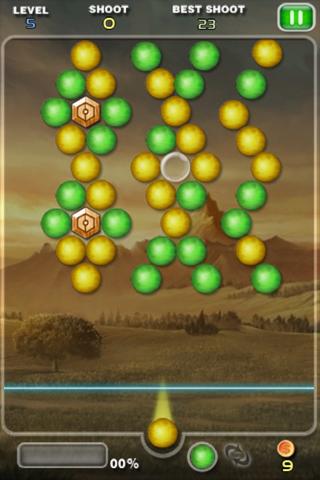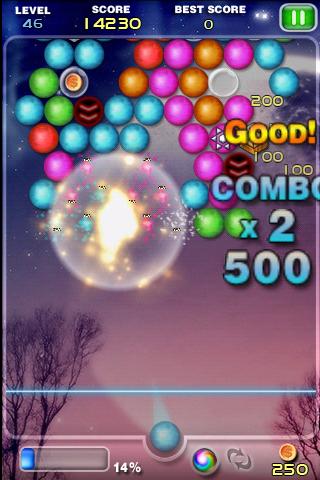 Bubble Shoot is a simple but addictive bubble game. A classic game in which you need to shoot the bubbles and make groups of three. Such groups of three same colored bubble will burst out and you will be awarded points. There are total 250+ challenges and arcade mode and puzzle mode will ensure that you don't get bored.
Download Bubble shoot
Death Worm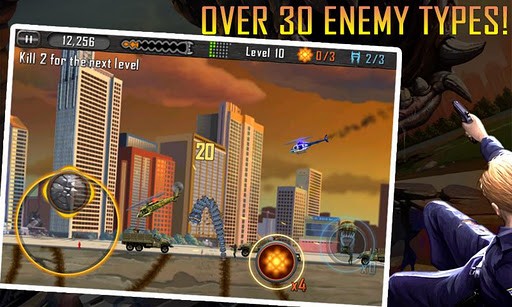 Control the underground monster worm with your finger and eat people, animals, birds and tanks to earn points. Every level has its own objectives and completing them will unlock the next levels. There are total 45 levels in 3 different locations and 3 worm types.