So I am always testing new URL Shorteners and programs that can help optimize my Affiliate links and recently I finally got around to using GeniusLink for a period of time.  You can find it at Geni.us and their slogan is "Earn more with links that work across any country, store, device and OS."
First and foremost GeniusLink found at Geni.us is to help Amazon affiliates Globally Optimize their links so that when readers in different Geographic locations click on the shortened links, they get routed to the nearest Geo-located Amazon store so that they are more likely to buy the product.  To leverage this part of Geni.us you actually have to register and become an Amazon Affiliate for all the International Amazon stores.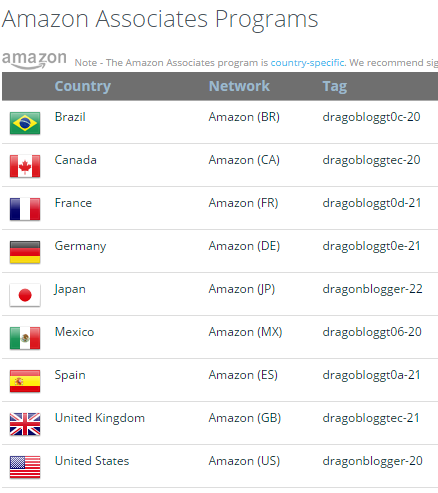 You start by going into the Affiliates and setting up your affiliate tags for each and every Amazon store, hit as many as you can and though it may be time consuming to setup Amazon affiliate accounts (I wish Amazon allowed SAML federation between all the Global Affiliate sites) it is worth doing.  Note, if you live in the U.S. like I do then the International affiliates only allow you to receive payment by check in the mail which only happens when the $100 minimum is reached, so it may take time to see those affiliate earnings pour in.  I only became an International Amazon affiliate less than 6 months ago and I am still only at around $30 for Amazon.ca and $16 for Amazon.co.uk affiliate.  But the fact is I was earning 0 in those programs prior to using sites like Geni.us and I was also using and reviewed Prourls prior but Geni.us has many more features than Prourls and is a more powerful affiliate linking tool.

What sets GeniusLink apart from anything else also is the fact it can do iTunes affiliate linking as well, automatically making affilite links from any iTunes app or music link.  Even better if your WordPress blog has dozens or thousands of older articles with direct itunes links in them, you can download the GeniusLink iTunes Affiliate WordPress plugin and it will automatically convert your old iTunes links to Affiliate links saving you a ton of time.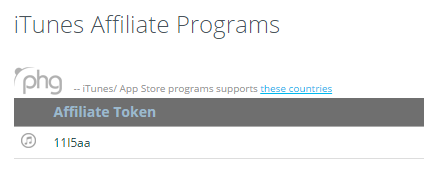 You can configure so that iTunes Music links go to the Apple Music or the iTunes store.  I kept everything on iTunes store for consistency myself.

You can download the iTunes Link Engine Here.
They also have a plugin for WordPress that converts any traditional www.amazon.com links to become your global optimized Geni.us links too, you can download the Amazon Link Engine Plugin here.
Now to create your affiliate links, you click on your links after setting up all your affiliate programs and then you simply cut/paste the Amazon or iTunes product URL.  By default you will be shown the Geni.us shortlink it wants to create randomly.  However you can manually type in a custom URI of your choice and be told if it is available.  This custom URI feature is something PROURLS doesn't have at the moment.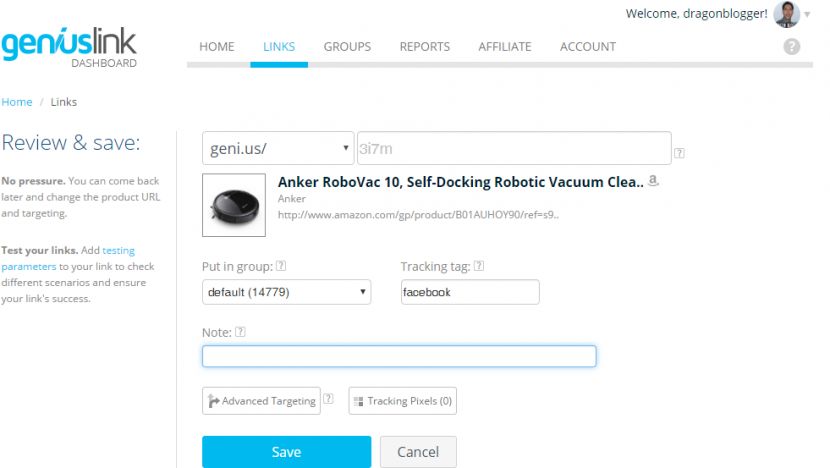 You can see I changed the URI to ankerbotvac and it showed me it was available.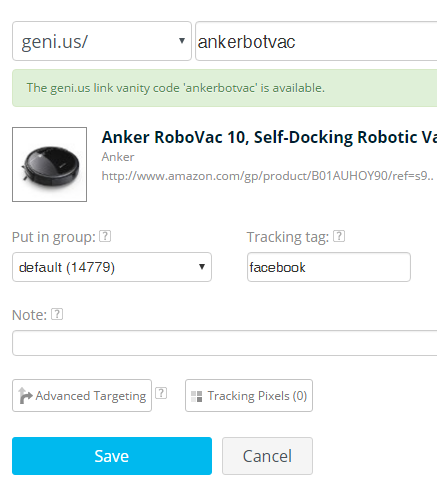 You can also use your own domain as a URL shortener, but this requires some configuration and they give you setup instructions but wasn't something I was going to dive into as part of the review.
Now you can set tracking tags and use groups as well as do advanced targeting and add tracking pixels (mostly for site embeds rather than social media shares).  First let me talk about those features.
Tags are part of your link and help you identify where you posted the link, like if you wanted to use 1 link only for Facebook, and another link for Twitter it is a cosmetic tag to remind you where you were intending to use that link.  There is nothing in the URI itself that captures where you shared the link, but you can kind of see this in the referrers reporting so I personally didn't really think the tag was necessary specifically for tracking which network the traffic came from, is more a way to remind you to only share that link where you intended.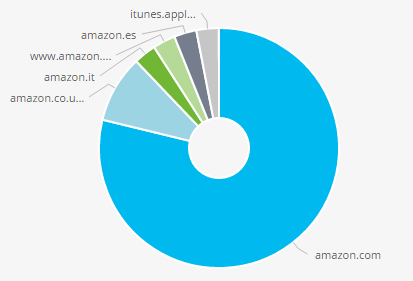 The analytics is really good to showing you the stores being hit, the links themselves, referrers, browser types and more.  You can clearly see that some of my links were driving traffic to Amazon.es, Amazon.it and the iTunes referral.  They are adding other affiliate programs soon as well, and this is a good reason to invest and spend time with GeniusLinks honestly.
Now let me tell you about groups, this was a fantastic option, so here at Dragonblogger I have an affiliate reward program for my writing staff, and give them the option to use custom Amazon affiliate tags on my account to help earn from their videos/product reviews…etc.  This is because the site/blog doesn't really bring in a lot of income, barely any advertising income, we get products to review but we often receive no cash compensation so writers may end up doing hours and hours worth of testing, reading, writing and video editing for a $50-$100 product which if you factored in labor costs would be less than minimum wage just to bring our fans a product review.  So I create Amazon affiliate tags for all the writing staff and they can earn from their affiliate linking.
GeniusLink has the ability with the group feature to set groupings for my team and apply affiliate tag overrides.  What this means is I can still optimize and gain the International stores from my tags, yet override the Amazon.com (US) store to my writers specific tag, you do this with affiliate linking and setting overrides for each group.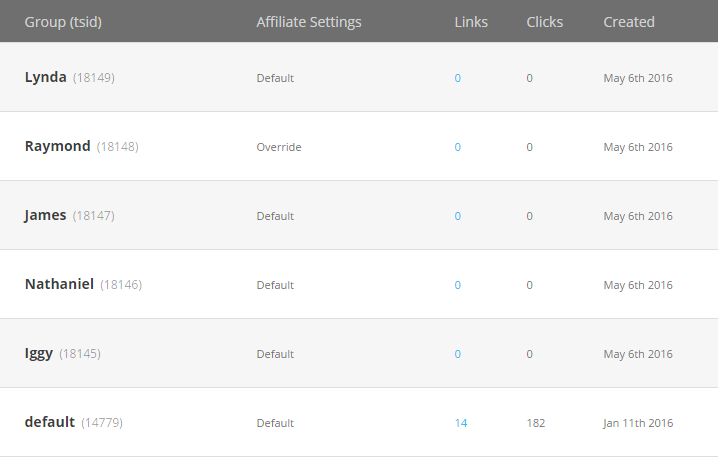 To setup override you simply select the affiliate link and enter a new tag to use for override for that group.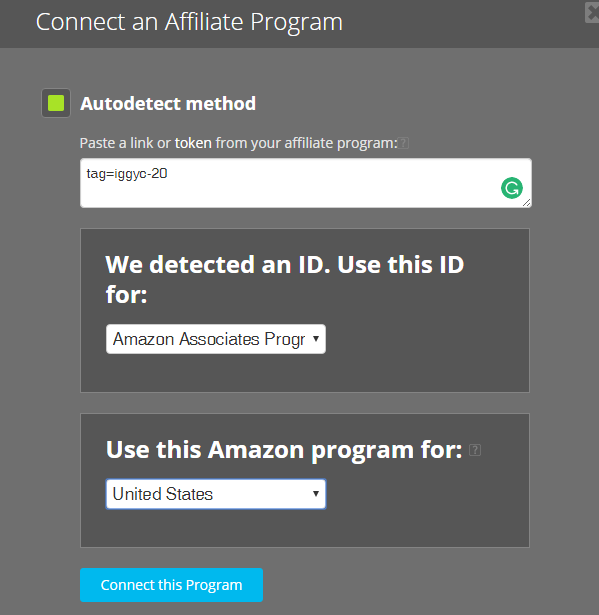 They will also be adding sub accounts for when you have teams and want your team to create their own affiliate linking but be under your main master account, which I am looking forward to testing.
There are some features I would like to see on GeniusLinks that may be in the works, the first is they have a copy or Buffer button for link sharing, but I really want Hootsuite integration and I already opened up a request on Hootsuite Support to get GeniusLink integration going.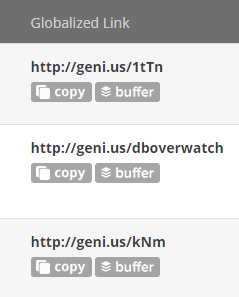 The second is that I would like to see the ability to search for Amazon products right from the GeniusLink Link page, so you don't have to open a separate tab and browse Amazon, this is one feature that ProURLS does and it can create shortlinks faster than GeniusLink just because you don't have to leave the service to find the Amazon product first, copy the URL then come back to paste it, it all can be done from inside the service.   When you click save, it should default to copying the link to clipboard as well, to save you the extra step of having to click on copy.
GeniusLink also gives you the ability to test your links manually by manipulating the URL, but they could have used a preview button with a dropdown or popup that let you select any one of your configured affiliates to link to.  This could have been automated like ProURLS instead of making someone figure out and learn how to manually edit the URL to preview the various geo-store linking.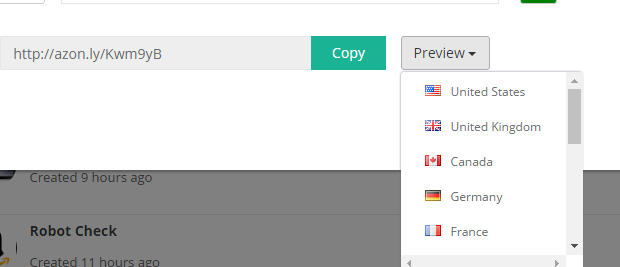 Something like the above should have been easy to configure and offer in GeniusLinks and would have been appreciated to help simplify the preview process further.
GeniusLinks pricing is potentially too expensive in my opinion compared to ProURLS, I took all my Amazon affiliate clicks from Feb 1st to March 31st 2016 (only 2 months)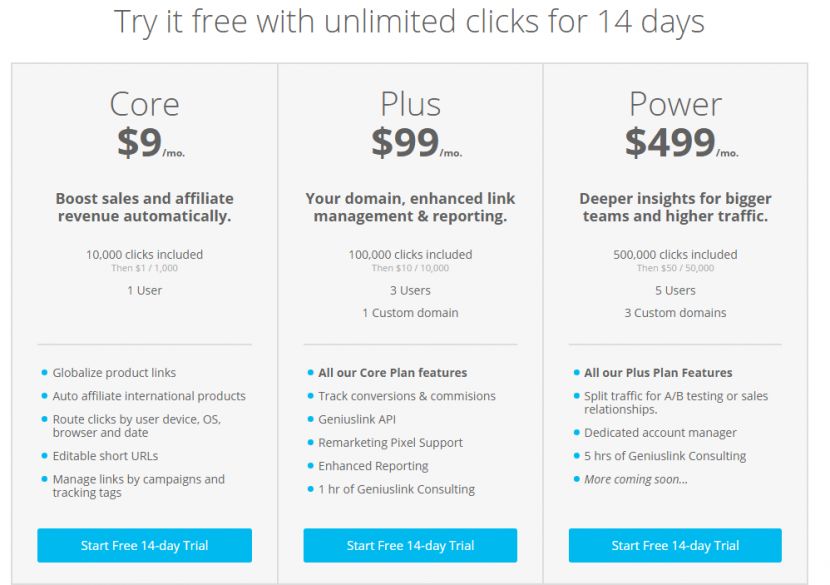 Their new pricing model is $9  per month for up to 10,000 clicks which isn't bad if you are already making some decent Amazon affiliate earnings and the $1 per thousand clicks over is fair if those clicks turn into conversions and decent payouts.
I had 6,791 clicks on my affiliate links from Feb 1st 2016 to March 31st 2016 like I said.
So that would be $9 per month ($18) for that two month span, and I only brought in $80.35 in that time, so this would be almost 1/4th of my earnings just going to GeniusLink.

I couldn't sustain a service that ate 20%-25% of affiliate income.  I think most people will have a hard time getting started, and I think having the first 1,000 still free and then pay $9 for 1,001 to 10,000 could have gotten new affiliate marketers to start with GeniusLink and grow with it without having to pay into it from the start.  Overall though I think GeniusLink is pretty brilliant of a service and the fact it does the iTunes store is a big plus for me.  If only GENI.US could support ShareASale or CommissionJunction!  I would be THRILLED if that were the case.