Gmail's New Elegant Look to be Released Soon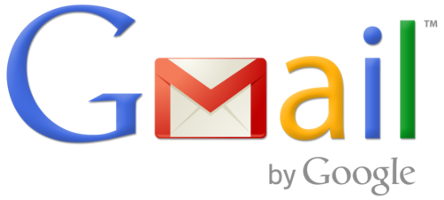 Having given a preview in June '11 of what to expect, Google is all set to release the new amazing look of Gmail to the public in the next few days. Based on the screen-shots posted on Gmail's Official Blog, the inbox looks much like the Google Plus interface with elegant buttons and shadows.
The generic and somewhat boring themes have been replaced by HD themes, using images from iStockPhoto. The page navigation has been made more customizable with adjustable dimensions of the various page elements. An advanced Mail-Search panel pops up from a drop-down menu and you can choose from multiple density settings for the inbox depending on your screen size (for mobile and desktop devices) and resolution.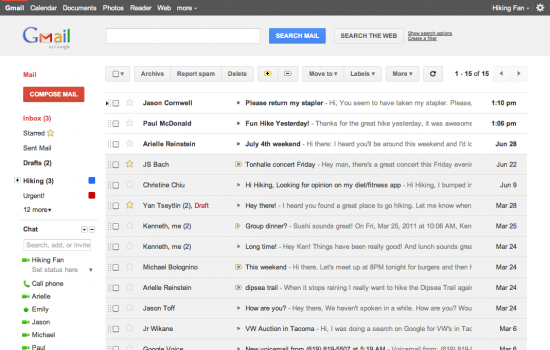 As per the announcement, a "Switch to the new look" link will be added to the bottom of the page sometime soon. Fingers crossed!
Unthink – The Next Gen "Anti-Facebook" Social Network Crosses 100K users in 7 days!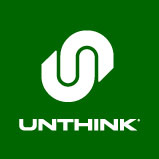 Unthink Corporation, launched on April 22nd, 2008 (Earth Day) is touting itself as "the New Age of Thinking". Having been released to the public only a week ago, its social media platform already has over 100K users (called Unthinkers). While most people are skeptical about the purpose of those visitors in signing up, Unthink is all gung-ho about the huge surge in traffic following a post on TechCrunch. Dubbed as the "Anti-Facebook Social Network", Unthink was apparently launched to revolutionize the world via emancipated online social media.
Let's wait and watch how this promising/amusing start-up fairs in the course of the next few months.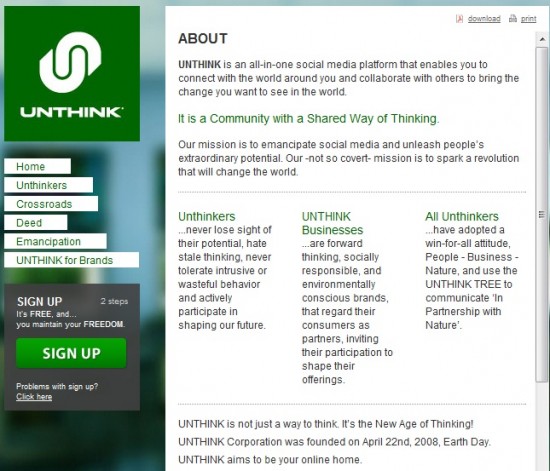 Meanwhile, Apple has inked a deal with CSpire concerning cellular service for iPhone 4s in the US, and the service is set to be released on November 11th, 2011 (11-11-2011!)