Attention! Attention! Calling all PC gamers! If you're a PC gamer, then you're likely familiar with GOG (Good Old Games), and are likely familiar with the fact that they absolutely abhor DRM (I do believe we all know "dem feelz"). Well, it's "that time of year" again – the Fall/Autumn season – and this year GOG has some absolutely epic deals that will make your wallets and pocketbooks cray! We're talking discounts upwards of 90%, over 700+ games and they're even giving away some really sweet FREE GIFTS! This is especially a great opportunity for us gamers to add to our catalog, all of those great old-school games that we either never had the opportunity to play before, or have played and just don't (for some reason or another) actually have our own copy. And now, I present to you a few snippet-style previews (click the pics for larger, higher-resolution versions)…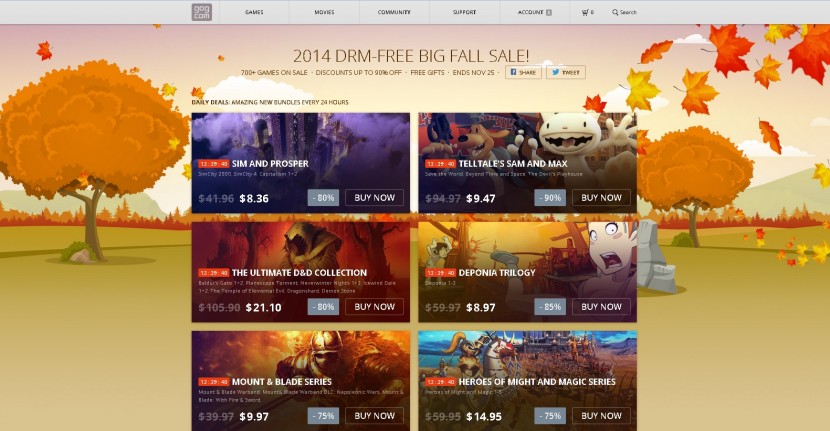 Amazing – and quite possibly epic – bundle deals, changing out every 24 hours!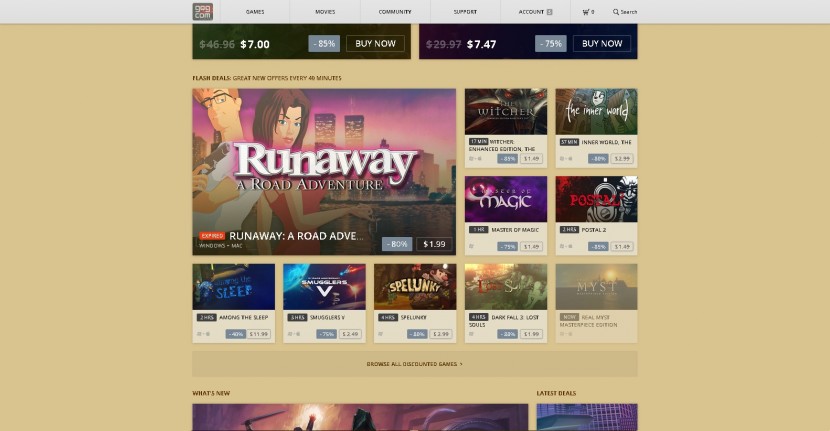 Flash deals! Great new offers popping up every 40 minutes!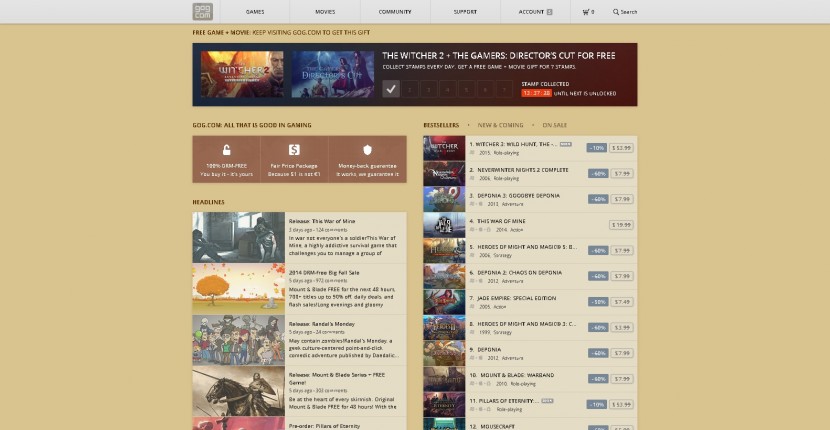 100% DRM-Free games, money-back-guaranteed compatibility & fair pricing!
The event ends on November 25th, 2014 (just in time for Thanksgiving, yay!), however, so if you want some killer gaming discount deals, I highly suggest you jump in on this asap! And to note, there are tons of games on GOG that even Steam doesn't have in their library, so you don't have to wait around for the upcoming Steam Winter 2014 sale if you don't want to… just sayin'. ;) Until next time folks, this is Ronald DMNKLR Smith, bringing you yet another PC gaming update, and signing off for now. I hope that this post has been informative and useful for you all – or at least some of you, but don't forget also that I want to know what you want to know about. So, if you're interested in anything else pertaining to this or anything else, just let me know in the comments below! Thanks!