Have you checked out the Google Plus appearance update yet?  It is the most significant visual update so far on the network and is akin to Facebook going Timelines as far as how much it changes the layout of your Google Plus interface.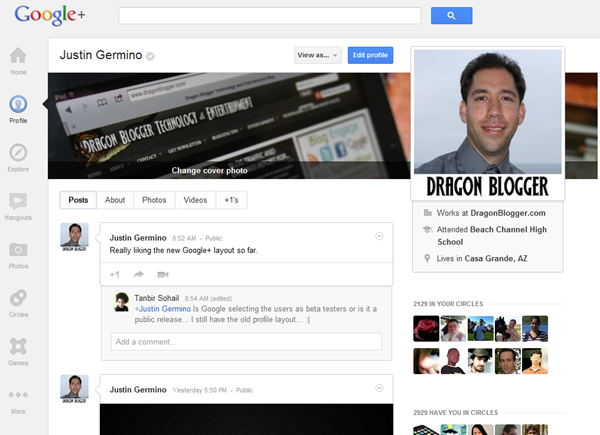 Hangouts is now given it's own direct button which is one of the strongest features of Google+ in addition everything just navigates faster and the trending on the right very much reminds me of how Twitter is doing it.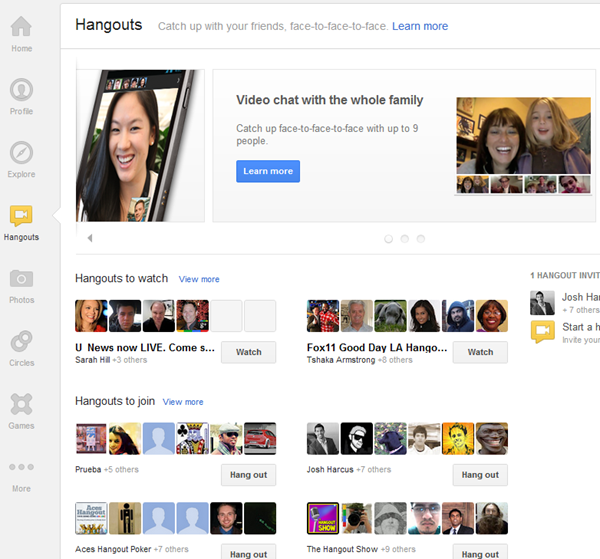 I personally like the new interface they even made it easier to changing to Google Plus Business Pages and you have two ways to do it.  One is simply click on "pages" and you can become any one of your page profiles, the other is to click on your profile pic in top right and just select your page.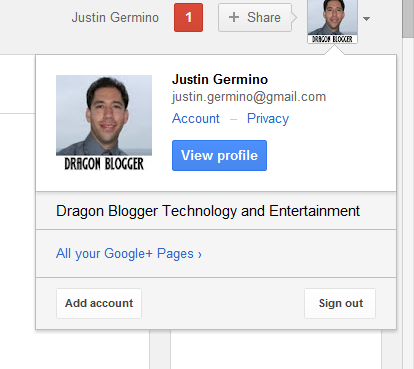 How do you like the new look of Google+ with Google+ having 200 million users (how many are actually active and in use?) there is no doubt the network needed a refresh to help streamline keeping track of the various apps, functions and information.
It does remind me of a hybrid of Twitter/Facebook Timeline as far as profile view, but the way you can start hangouts and chats is easier than Facebook with Skype in my opinion.
-Dragon Blogger