When I write the poems for the Random Twitter Poetry game on Wanderer Thoughts Poetry, I am often submitted words I have to look up to use. I can't find an easy method for having dictionary definitions in my posts, since I would have to write them manually or manually link the words, but I did find a great Google Chrome extension that lets you double click on a word and it will instantly popup a dictionary definition of the word.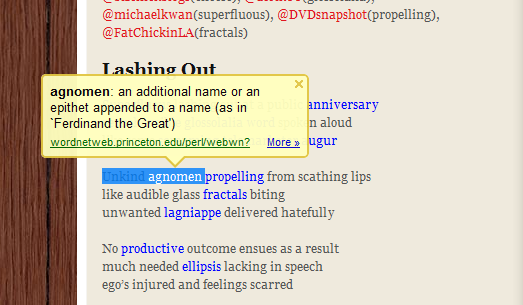 The Google Dictionary Chrome Extension is a great way to find out what a word means without having to leave the site you are on.
It is one of the extensions for Google Chrome that I highly recommend.
-Dragon Blogger