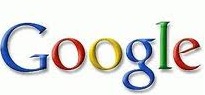 Google is set to add more value and quite possibly more traffic to your website or blog. Announced just yesterday on the Official Google Blog Google +1 is set to give searchers the advantage of recommending your site or product to the masses by allowing users to "one up" content they access on the web.  This has the potential to increase site traffic opportunity for companies, bloggers, and webmaster's alike.
Think of +1 as a note or tip from someone that help you to weed out the thousands or millions of results from search queries.  Like friends "looking out" for you online. This is a plus in many ways for your business and website to receive real-time recommendations that could potentially be useful to help with increase traffic = increased rankings and quite possibly, increased sales because the +1 would be seen in the Google search results and search ads. Basically, a +1 vote tells everyone who uses the search engine that they should "check this out!" So, a +1 in digital short hand = awesome! Some would consider this to be Google's attempt to create a version of the Facebook "like" button for web search results. Not only would the +1 button be found in the search results–the +1 button will be found on individual web pages or articles as well! So instead of "liking" an article you can now +1 up your favorite article to be seen by the millions who use Google as their default search engine. Imagine the traffic potential! The question here is, how will Google put this service to use?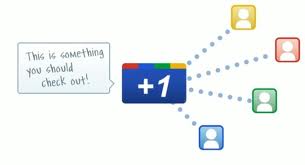 First, you need to create a Google profile if you haven't already. If you already have a Google account then you would need to upgrade it to be able to see your +1's in the search results. Webmasters, you can register or +1 your site to help your site "stand out" in the search results! Webmasters can enroll in the Google +1 opportunity via Webmaster Central–if you are an advertiser, the +1 button would automatically appear in your search ads. For more information on how this will work for advertisers, you will have to visit the Google AdWords blog.
Google will soon roll out the +1 buttons shortly. I know for some of you–you may not be able to wait that long. So Google has the "Google Experiment" opportunity and you can sign up for it here. Be sure you have a Google account and are signed in.
Are you going to give it a try?
Image credit: Official Google Blog
When AIDY isn't writing poetry, she likes to write film reviews. If she is curious about something she seen or heard, she'd maybe write about that, too.