Wasn't surprised when one of my writers posted on my Facebook group that they saw DragonBlogger.com had been downgraded to a PR2 by Google after a recent PageRank update.  I don't know if it was a Global update or just incremental PageRank update but my site had enjoyed a PR4 status since December 2010 and I saw a lot more advertiser interest in the site since it had a higher PageRank.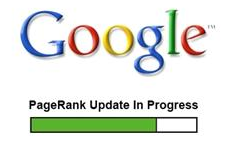 As always, I am not shy about testing new services and probably some of my PageRank was hit due to testing Intellilinks and Teliad which are both services that sell "links" from your site to advertisers.  So I expected my PageRank to be impacted as a result of my research and experimentation with monetization through backlinks.
What I am curious about is how the PR2 will affect my site traffic, will my site have less organic search traffic as a result of a lower PR?  I am curious to know what minor changes I will start to notice about the site (if any) or if I see a drop off in advertiser interested now that the site is a lower PR.
Truthfully, I don't really care about PR that much overall.  I care about writing quality posts and providing great information about blogging tips, technology and gadget news, game reviews and movie reviews.  I only care about the information I provide and whether my site is a valuable resource to readers that is entertaining and enjoyable to read.
In the meantime, I will let my readers know if there is any noticeable impact to the site from having a reduced PageRank.
-Dragon Blogger