A lot of changes have been affecting YouTube lately, especially over these past few months. After the PewDiePie debacle when advertisers started leaving YouTube, many top YouTubers have also started noticing changes in the algorithms behind YouTube itself. The old secrets no longer work and growing a YouTube channel is now more challenging than ever.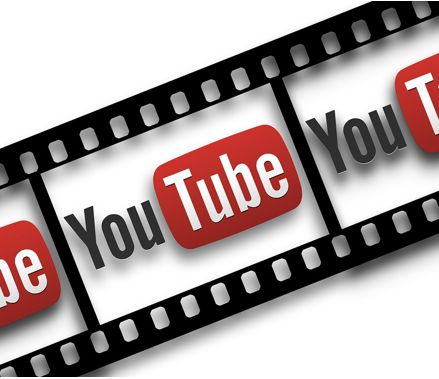 Worry not, because there are still a number of things you can do to advance your YouTube career. Whether you're producing let's-play videos or tech reviews, here are some new tips and tricks that will help you grow your channel in 2017.
Focus on Narratives
Stories matter for one particular reason. Viewers now have thousands – if not millions – of options to choose from, regardless of the content they're searching for. A good story is what will set you apart.
Let's say you're thinking about buying the new Samsung GALAXY S8 and you want to watch review videos before making up your mind; search "Galaxy S8 review" and YouTube and you'll have literally thousands of videos to watch.
The top YouTube channels such as MKBHD and TLD Today are already weaving stories into their reviews. Their content is interesting to watch. Some YouTubers like Ash Taylor have even taken it a step further and started focusing more on the stories behind the devices.
Visuals Matter
Yes, the bar has been raised several times over the years. You don't need to invest thousands in an expensive 8K camera, but taking steps to improve your video quality is a must. Pick up a couple of LED lights to make your videos look better, and invest in a prime lens for that cinematic look. An $80 50mm f/1.8 lens will make a huge difference in the way your YouTube content looks visually.
There is also a big shift happening towards animations and other visual elements. Warren Green, the Head of Productions at Spiel Studios, once commented on appealing animations and how they can deliver content more effectively, hence making the whole video more valuable to viewers. A simple animated arrow pointing towards the Subscribe button, for example, can really help improve the growth of your channel.
Be Consistent!
A lot of YouTube content creators have started uploading content daily in the hope of growing their channels faster. This is a trick that works, but not because of the quantity of videos uploaded. In fact, daily uploads can seriously harm the quality of your content.
It's the consistency that matters. Daily uploads tell viewers to expect a new piece of content every day. Consistent uploads can attract a lot of viewers and new subscribers on a weekly, bi-weekly or even monthly basis. As long as you stick to a schedule and you let your viewers know about it, you'll start seeing gradual growth in no time.
There are still other tricks that can help you grow your own YouTube channel in 2017. Asking for viewers to subscribe is still an effective way to get people to sign up to your channel. For more tips and tricks, be sure to stay tuned right here on Dragon Blogger.