In a previous post we discussed various strategies for maximizing returns from blog commenting/posting comments on other blogs. Now, we shall focus on the various strategies for post guest articles on other blogs based on your objectives.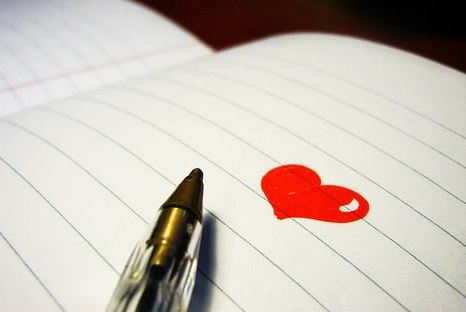 Objective: Exposure to Larger Audience
Strategy: Especially if your blog is new and has a very small community/readership, it might be a great idea to gain exposure for yourself and your articles by posting them on the well-established and popular blogs in your niche which have thousands of regular readers. For this purpose you need to prepare a list of the most popular blogs with the largest subscription and the lowest Alexa Rank in your niche, followed by regularly sending them guest posts. It is very important that you conduct some research to find out what kind of articles are accepted by the target blog owners to minimize the rejection rate. Once become a reputed [easyazon-link asin="B0052F477U"]guest blogger[/easyazon-link], getting guest articles accepted by even the most popular blogs won't be a problem!
Objective: Getting High Quality Backlinks
Strategy: Getting high quality backlinks is simply getting links to your own blog/website from High Google PageRank Blogs with content relevant to your own blog. Such blogs are pretty easy to find, since most guest bloggers look for high PR blogs for hosting their articles. An important point to keep in mind is that lower the number of links from each page of the target blog, higher the value of each link! Thus, guest blogging on blogs which have nofollow comment links but have high PR pages is the most effective way to get high quality backlinks through guest posting.
Objective: Driving Traffic to Your Own Blog/Website
Strategy: Posting guest-articles on high-traffic blogs having a targeted audience is perhaps the best way to ensure that you keep getting a steady stream of targeted visitors to your own blog/website. Ever since Google has started downgrading the SERP rankings of article directories, more and more bloggers and webmasters are switching to [easyazon-link asin="B003YOSE0C"]guest blogging[/easyazon-link]. The best thing about guest blogging for traffic is that blogs which are already popular are most likely to do the SEO for you! That means you can just optimize the articles and funnel a part of the other blogs' traffic to your own! For this you need to prepare a list of the blogs in your niche/category with the lowest Alexa Rank and getting a steady stream of visitors from search engines and social networking sites.
Objective: Higher Per-Article Income Through Paid Guest Posts
Strategy: Sometimes high traffic and a large subscriber base do not convert well enough into money. The income per article, or per visitor depends on the niche of the blog and the geographic distribution of the audience/readership. In such a case it might be a great idea to divert some of the best articles to other more popular blogs which report higher income per article. Sometimes blogs advertise for [easyazon-link asin="B00502AKL2″]guest bloggers[/easyazon-link] at decent rates per article. Even a semi-permanent position on a popular blog as a writer may ensure a steady income which you can use to keep up your own blog! The income may be through Adsense Revenue Sharing or Cash Payment, or you may choose to leave your own affiliate links based on the blogs' revenue sharing models. The target blogs should preferably have a predominantly North-American/European audience for maximum revenue.
Objective: Motivation for Blogging Regularly
Strategy: Some Bloggers, including me, prefer to post more articles on other blogs than their own. One reason is that the more popular blogs have a highly charged atmosphere where ideas flow freely and you remain constantly motivated to generate highly useful and popular content. The readership community of a blog is a very powerful motivator. If you are looking for motivation to keep on blogging regularly, the first step is to find one or more blogs where there are multiple regular authors, indicating that they feel encouraged to keep churning out content, and several comments are posted by the readers asking doubts, suggesting new ideas and participating in debates. The best way to go about building a list of such blogs is to look at the average number of guest articles per author and the number of comments per post. To begin with, even 20-25 comments per post and 10-15 articles per author are good standards.
Please share your strategies and experiences for guest blogging with us.
[easyazon_block asin="B003ZUY5DA" align="left"]