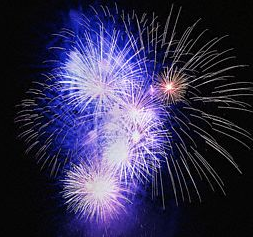 First off I want to say Happy 2010 to everyone who is a reader of this blog, I am thrilled and thankful that I have so many readers over the past year and a half and if you are reading this article right now, then consider this a personal thank you for taking the time to visit my blog.
To my fellow bloggers I also congratulate you on all of your successes in 2009, and may we all find blogging success in 2010 that far exceeds our 2009 successes.  Let us learn from our mistakes (there are no failures, only learning opportunities) and move forward to improve and be better at what we do, which is "Provide valuable content to our readers".
Some of my blogging goals for 2010 include:
Visit more of my peers blogs and comment more
Continue to provide valuable and useful articles to my bloggers
Trim the "Fat" from my blog (reduce pageload times even further)
Tune my content to what is important to readers (based on popularity and traffic results)
Share with me some of your blogging resolutions for the New Year, happy to know what you are looking forward to doing.
-Dragon Blogger