For those who celebrate this holiday enjoy the day and remember something you are thankful for. For those countries that don't celebrate our Thanksgiving here in the United States enjoy the Turkey Revolt.
Thanks to all my readers of DragonBlogger.com your continued support and subscriptions make blogging worthwhile.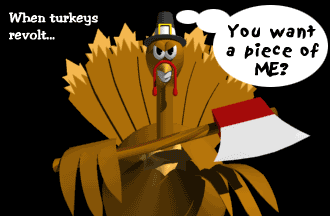 Watch out for them turkeys, eat them before they eat you.
-Dragon Blogger