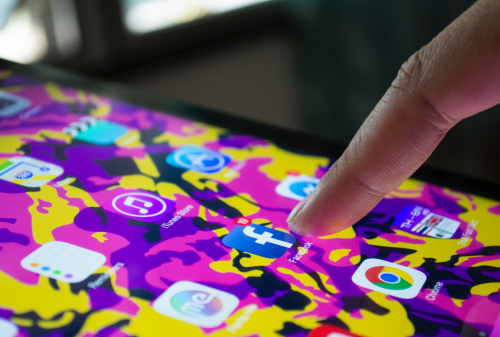 Domain authority is the ranking score given by search engine. Moz, who developed domain authority, has a free tool called open site explorer to check your domain authority and give it a score out of 100. The higher the score the better will be the traffic and hence the ranking.
Choosing domain name: While choosing a domain name try to keep it relevant to your website. The domain name should be easy to type and should not include any message language like y instead of why. It must not have multiple spelling like sea versus see. This reduces the difficulty of the customer to find your site.
It is better to keep domain name simple and easy. Long and complex name is difficult to remember and customer may mistype or misspell it. At the same time you should choose a catchy domain name to make it different from others. Never include hyphens and digits as people may forget whether it will be 5 or five.
Lastly we need to choose a proper extension that is related to your business. For example .org for non-profitable organisation, .info for informational sites, .net for technical sites and so on.
Get high quality link: Before getting backlinks you need to write awesome content so that people link to your content. When you start producing useful content in your niche, other websites will link to your website. Or you can manually outreach to different bloggers.
To get backlinks, skyscraping is a very popular method invented by Brain Dean. This technique has doubled his organic search within 14 days.
Another method is answering Quora. In Quora, numerous questions are asked by people. If the question matches with your niche and have a relevant article relating it you can write an answer and link to that article.
Optimisation of on-page content: Optimising the content for search ranking is as important as optimising it for domain authority. Title tag is one of the important factors that affect ranking. While optimisation the title tags make sure to keep it highly descriptive and relevant. But the title should not exceed 66 characters (including spaces). Usage of primary keywords in the beginning of the title tag is important.
Along with titles, you should also focus on Meta description. It describes your website in brief.
The URL should short and simple (2-3 words is recommended) because it is easy to remember.
Make sure your website have good loading speed (4 seconds at max).
User friendly content: The content should be user friendly so that user loves to read your content. That means it should be easy to read and skim through. So the entire content must be separated in suitable headings and subtitles. And paragraphs should not contain more than 5-6 sentences. A large paragraph makes the article look boring.
The article must have at least 10 pictures and infographics in combination. This makes the article more visually understandable.
Moreover ̧ the content should not be stuffed with keywords. Or you may be penalized by Google. The usage of the primary keyword should not exceed more than 10%- 20% of the total word count.
Maintain healthy link profile: Link profile is all backlinks your site has. Google loves to see link profiles which have variety of authoritative backlinks. The links that can make your website penalised and your link profile unhealthy are called link schemes by Google. So it is better to remove the backlinks that aligns with link scheme.
There are few free tools to check your link profile current situation using some free tools like SEMrush Backlink Audit, Majestic, and Ahrefs etc.
So after performing a link profile audit remove the entire unnecessary and unhealthy link. And be careful and follow the rules to avoid such link schemes in future. This is liked by Google and hence there is an increase in your domain.
Design a mobile friendly website: Most of the people do their basic searches with their mobile phones. If you have not optimized websites for mobile phones then it means that you are lagging behind in the competition.
Moreover Google loves mobile friendly websites and takes it as one of the factors to give you rank. The websites which are mobile friendly will rank better than the websites which are not.
Other than that mobile friendly websites will bring more customers. It assists in earning credibility and reputation.
Promotion of content using social media: Just writing an awesome content is not enough, if you do not promote it all your efforts will go in vain. You can create promote your content on social media through Social Media Graphics to attract a huge group of people thereby increasing your traffic. It helps you to create brand authority by creating a space of interaction between you and your customers.
With randomly changing factors for ranking just optimising and regularly your blog is not enough. Social media promotion can even affect the ranking of your website in the search page.
Posting links of your website in different social media pages should be followed by encouraging your followers to like and share them.
Enhance the internal linking structure: Internal linking is as important as external linking but many of them remain so busy with external one that they forget to link to their own article. Internal linking engage the readers and hence prevents them from leaving your website. This helps search engine to find under which niche your page comes.
So, before starting with linking, you need to create a lot of awesome websites to link with. But that should not be more than 100 as said by Matt Cutts.
Be an expert in your niche: This means you need to write great and relevant content so that you can engage your customers and followers in a meaningful way. This also helps you to boost the identity reputation of your brand and earns. Thus your website looks more trustworthy and get linked by high quality websites. Hence there will be an enhancement of traffic in your website.
Guest posting is one of the methods to earn authority. Give good advice to the people by answering them in social media platforms who need help. Join conference that relates to your niche and communicate with people, know the leaders in your niche.
Improve your technical SEO: Technical SEO helps search engines to crawl and index through your page.
Remove all the crawl errors. It prevents the search engine to crawl through your website. There are many free tools to identify your crawl errors like Deep Crawl and SEOClarity.
Certain things like source files and images pop up unexpectedly that should not while search engine crawls through your website. Robot.txt files prevent such a kind of situation.
Make an XML sitemap of your website and submit it to Google. It includes all the pages that are crucial to your website and excludes all those pages that contains errors and author page or other pages that do not have real content.
I am interested in all things technology, especially automation, robotics and tech that helps change how society will live in the future.