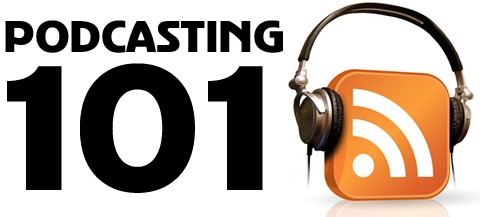 Hey there.  I've got the bug… I've got the podcasting bug!  When the DragonCast podcast was still in an idea state being thrown around between the Dragonblogger contributors, it raised my curiosity.  I've never really done anything like that and I thought it would be something cool to try.  I ended up being a guest on the Dragoncast show in it's third episode or so and I was hooked.  I started looking into starting a podcast myself.  Now, I have a podcast that I can call my own!  Well… I co-host a podcast, Get a Life, with fellow Dragonblogger contributor, Brian Alford, so I can't take full credit!  Anyways, starting a podcast is not as hard at it seems.  With a little know how and the right software, you can get a podcast started with little to no money!  Here are a few tips and a quick guide to help get your podcast up and running.
Beginner Tips on How to Start a Podcast
You Need a Voice
You can't start a podcast without a microphone.  If you are to spend any money on your podcast, this is where it's going to happen.  Many laptops have microphones built into the laptop so you won't have a need to buy one, but if you don't have one, you're going to have to pick one up.  You can pick up a microphone for just a couple of bucks and I would strongly suggest you pick up a headset with a microphone built in.  Personally, I have been using the Turtle Beach Call of Duty: Black Ops II KILO Limited Edition Stereo Gaming Headset.  I'm a gamer so this gaming headset works twofold for me.  I can use it while I'm gaming on my PC and Xbox 360 and when it's time to record a podcast, I can easily hook it up to my PC and get it done.  If you have a gaming headset with a microphone and it's compatible with your computer, you are good to go!  Now, you don't need something fancy like the headset mentioned above.  If you are just starting out, you can pick up a decent headset for about $10.
You Need Recording Software
Now that you have a microphone ready, you are ready to record!  Wait…  you don't have any recording software?  No problem!  A simple online search will yield many choices for you to choose from.  And again… for free!  If you plan on having a co-host  like I do, I strongly suggest you use Pamela.  Pamela is a recording software that is used in conjunction with Skype.  Pamela does have a free download that will allow you to record up to 15 mins for free.  I know it's not much time but it's definitely more than enough to test out the podcasting world and get some valuable podcasting experience.  Another great audio recording and editing software is Audacity.  Audacity is 100% free but it may take some time getting used you but it will get the job done.  Audacity will allow you to record for as long as you want and will allow you to edit your recordings.  If you are low on funds, Audacity is definitely the way to go.
You Need File Hosting… Maybe
Now this step is not 100% necessary.  You will only need to host your podcast files online if you want them to play in your blog or website RSS feed.  It can be a complicated matter, so I won't go into great detail, but you will need to host your files online in order to obtain an enclosure link.  You will need to enable an enclosure link on your blog post in order to have your podcast play on your RSS feed.  If you plan on doing this, I suggest you get a free Dropbox account.  You can easily upload your audio files and obtain an enclosure link.  You can also obtain a link on dropbox that will allow you to share your audio files.  Again, this step is not necessary but if you plan on hosting your podcast in your website, it doesn't hurt to have those files backed up with a Dropbox account.
You Need an Audience
Your podcast is recorded and ready to be shared to the world!  What next?  You promote.  You add your podcast to a blog post.  You share said blog post on Twitter, Facebook, and anywhere else that you want.  Get online and submit your podcast to podcast directories.  Go to Stitcher.com.  Go to Spreaker.com  Go to iTunes.  Wherever podcasts are listed, you need to be there!  Submitting is pretty simple and it's just a matter of providing a RSS feed of your podcast.  If you have a blog or website, this is where those enclosure links come into play.  Those enclosure links allow your podcast to be picked up by your RSS feed.  If you do not have a blog or a RSS feed to you, you can go to Spreaker.com and submit your podcast there.  You do not need a RSS feed to use Spreaker and you can simply upload an audio file to get your podcast heard.  The awesome thing about Spreaker is that they will create a RSS feed for your podcast so if you decide to submit your podcast to other directories, you can simply copy your Spreaker RSS feed and use that to submit your podcast.  The only downside of Spreaker is that you only get 10 hours of free audio space.  Because Spreaker is essentially hosting your files, once you have reached those 10 hours, you will have to delete old podcast episodes to make space for new ones or you buy a premium Spreaker account.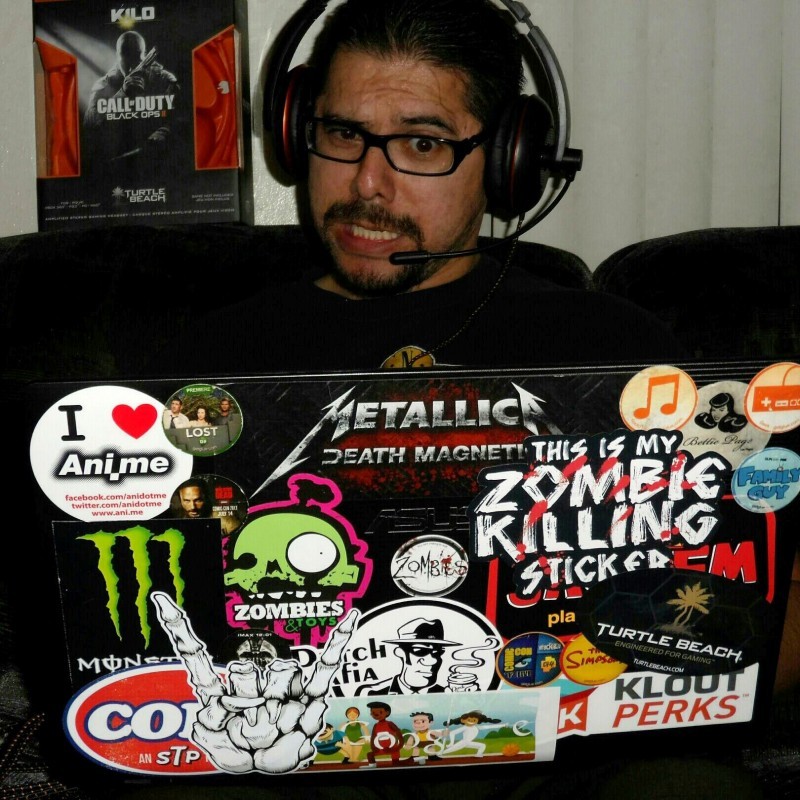 And there you have it.  A quick guide into podcasting.  I know that when I first started out, I spent a lot of time looking for a setup that works for me.  All the programs and websites listed above, I use, and the Get a Life podcast is 11 episodes in and about 4 months old now.  And the best part about it?  It's the most fun I have had online during my blogging (and now podcasting) career.  Don't let your dreams of broadcasting via podcast sit there and rot.  Take action, get a microphone, and get recording.  It's not as difficult as you may think!  With a little guidance, your should be able to set yourself up for success!  Get to it and get your voices heard!  Later!
This is the Dragon Blogger Guest Bloggers account for author's who want to submit articles and only have credit in the post instead of having to manage their own WordPress profile.