Influencers are everywhere, these are people who influence you from things you may do day to day or how you approach something.  Influencers can inspire you to do better, or make changes in something you are doing.  They can be somebody you look up to but have no direct contact with, or people who you are in constant contact with and consider a close friend. There are tools that measures your influencers on Social Media and this is based on who you are sharing, talking to or making social media clicks/actions around but this is only a small "public" portion of who may influence you online. But when blogging you can also benefit from joining blogger networks such as BlogFrog which is a blogging network which can also help you find influencers and people who you can connect with and possibly become their influencers. Particularly it helps to be part of blogging communities online, and here are just a handful of ones I belong to in BlogFrog.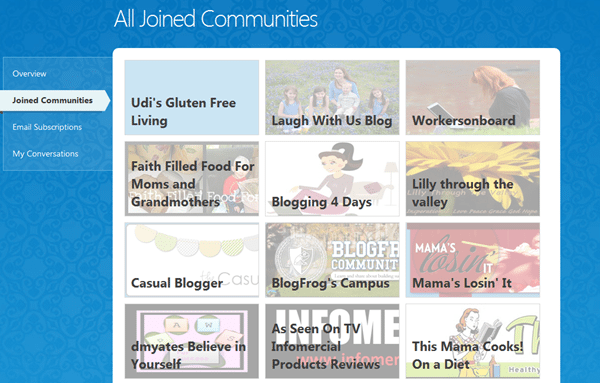 Now, BlogFrog still primarily tends to lack technology bloggers and I do more networking for my personal and poetry blogs in BlogFrog than this blog currently at this time. However, I have many influencers that I met years ago and they continue to be influencers, some of my top influencers include:
Ileane from Basic Blog Tips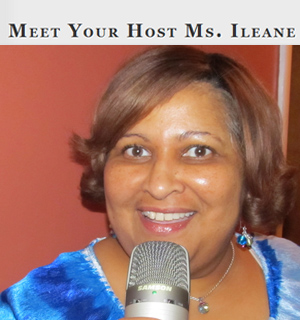 Ileane is one of the friendliest and most approachable bloggers I have ever had the pleasure to meet online.  Her enthusiasm, support and encouragement of other bloggers is commendable and she tells it like it is while constantly evolving her communication methods and approach to reaching readers. She has since expanded from a traditional blog into a also running her own podcast blog and does a tremendous amount of video content on her YouTube channel as well. She is an asset to the blogging community and I recommend you network with her. Visit Basic Blog Tips and let her know I sent you.
Brian from Blog Engage

Brian runs Blog Engage which is not only an article directory service but also an entire community where bloggers can network, get to know each other and collaborate on all topics related to blogging.  Recently he started regular Blog Engage Twitter Chats every Thursday which are growing more popular each week.  I join them myself when I can and help provide my own feedback and advice to other bloggers who have questions.  All you need to do is keep track of the #BlogEngage Twitter hashtag and start joining conversations and you will quickly get acquainted with some fine bloggers who joined this network. Visit Blog Engage now to learn more about it.
Kim Castleberry from Just Ask Kim
Kim Castleberry is another blogger who helps others with social media marketing, tech and WordPress tips and does a great job engaging her readers and fellow bloggers. She runs effective Facebook Fanpage events and has a rapidly growing YouTube channel as well featuring over 400+ videos on her Just Ask Kim TV channel. Kim also is one of the few bloggers that I subscribe to her mailing list and she is always sending out useful articles with the latest Facebook tips, information and tools to help bloggers get more out of their Social Media profiles. Visit Just Ask Kim and let her know I sent you.
In Review
I have many more influencers and bloggers I recommend following, but I want to hear from my fellow bloggers who influences you? Who deserves a mention and a shout here? Feel free to use the BlogFrog commenting system and get your voice heard.  Have you used BlogFrog yet, have you met others in the network? -Dragon Blogger
As a part of the BlogFrog Influencer Circle, I have the chance to create meaningful, authentic content for brands I love.  If you're a blogger interested in new opportunities, join BlogFrog's Influencer Circle and check out some of the top brands already working with BlogFrog.
If you're a brand looking to work with online influencers, learn more about BlogFrog's Brand Solutions here. Now, I'm curious. What do you love most about blogs and blogging?
This is a sponsored conversation written by me on behalf of BlogFrog. The opinions and text are all mine.