For the past few months, a wide range of on-screen applications which function as a keyboard for Android devices have shown the potential to change the way users interact and input words into their devices through the keyboard. With these number of improvements many new concepts from gesture inputs to continuous swipe input played crucial roles. This is the main reason behind a generation of various ideas and putting them forth into the new keyboard interfaces. With 700,000+ applications in the Google Play Store, there are plenty of keyboards to satisfy every user out there. However, most users who prefer simplicity as well as excellence in terms of performance and functionality would be satisfied with the following 3 keyboard for Android applications.
3 Best Keyboard for Android Apps For Typing With Blazing Speed
Swype Keyboard for Android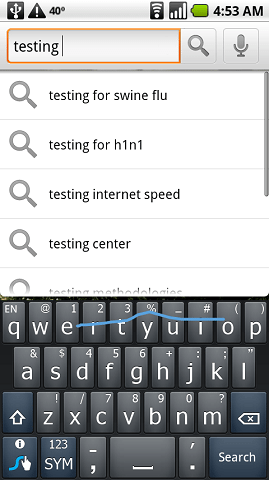 Swype is the most popular keyboard for Android as well as other operating systems like Windows Phone, Symbian and iOS. Most of the times, manufacturers prefer to pack it in with the Android smartphone. As the name suggests, Swype is equipped with the swipe technology which enables user to input using continuous finger or stylus motion across the screen. The method is so powerful that it gives speed of about 40 words per minute (once you get used to it).
The language and dictionaries within the Swipe application are evolving fast. A common example of this point is when you try to type "Gangnam" it will detect the word perfectly without any hassle. The keyboard has various themes for various Android smartphones as well. With over 55+ languages, Swype can easily download any of them and help you set up the first phase. The next word prediction is so useful and saves me crucial time greatly improving my typing speed as well.
Download Swype to learn more about it.
TouchPal Keyboard for Android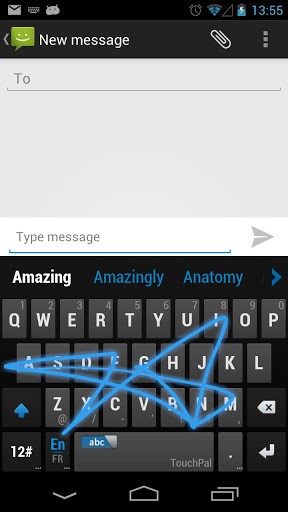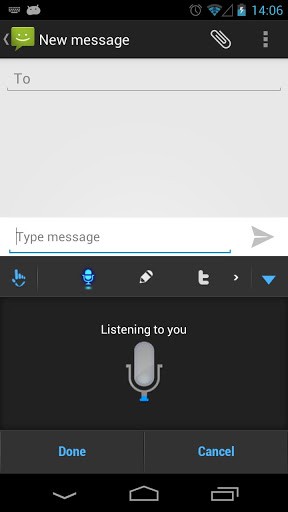 TouchPal Keyboard uses a few unique technologies which help you type faster. TouchPal Curve provides the best sliding experience out of many of the keyboards tested, while the contextual prediction saves 80% of time when composing paragraphs. Other unique features include mistype correction, multiple skins (or rather themes) and toolbar plugins such as Twitter. The multi-lingual support allows you to choose and download the language of your choice after installation. The dictionary receives online updates regularly which add various new words. You can easily backup or restore your own dictionary to local memory as well. This feature is particularly useful for users like me who changes their ROM very often.
SlideIT Keyboard for Android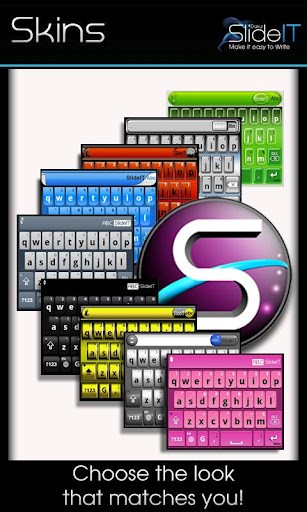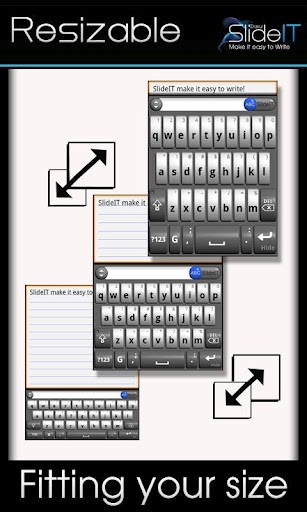 SlideIT Keyboard for Android is based on the same concept of borrowing inputs with the help of the continuous motion of fingers. The main advantage of having this keyboard is smart prediction and disambiguation which removes false words intelligently. Even though the keyboard is still short on language support, 45 languages packs and layouts wouldn't make it any smaller than other Android keyboard contenders. Features like speech to text and keyboard customization are very much common in almost all of the top keyboards. The free version of this keyboard remains free for 15 days only. Not to mention, you'll be required to purchase it once the trial period gets over.  So there truly is no free permanent version of this keyboard at this time.
It's your turn to choose the best suitable keyboard for your Android smartphone, or if you have a favorite share it with us.
A young and passionate blogger who loves writing about Android and Geeky Stuff.